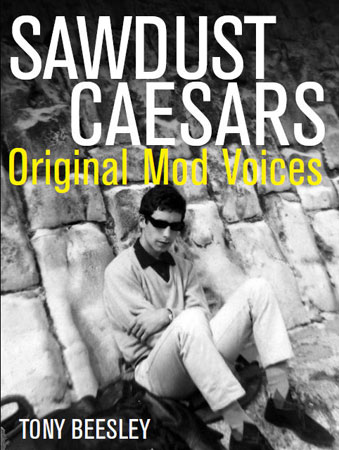 Note that I independently write and research everything in this article. But it may contain affiliate links.
Well  it seems Mod books are like buses…you wait for one to come along and then two come at once. Hot on the heels of my own tome about the 1960s Mods comes Tony Beesley's Sawdust Caesars.
I know just how hard it is to get books like this published but fair play to Tony, who already has several self-published titles under his belt (including the 'Our Generation' trilogy) for pursuing the dream by investing in a very professional looking hardback book through his own 'Days like Tomorrow' books.
Whereas I was determined to keep my own release solely dedicated to the originators and subsequent 1960s adherents of the new Mod culture, Tony opted to make his book chart the evolution from basic beginnings up to the present.
From the sixties interviewees, I found amongst the most interesting pieces, John Leo Waters reminiscing about his favourite tailor, Aubrey Morris and his shop at Highbury Corner. We take in Roger Ames recollections of hanging around in Wood Green and dating well respected RSG dancer Sandy Sargeant in her heyday. Whilst 'Irish' Jack Lyons introduces us to the great character from Hammersmith, Martin Gaish and his fists of fury.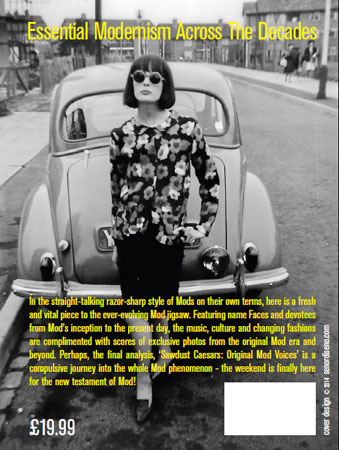 Girl Mods are also catered for with anecdotes from Kath Chambers, Ella Donnor and Gill Evans amongst others. Believe it or not I know how hard it is to get the female of the species to add their unique insight to our culture as they seem far more backwards at coming forwards than many of the 'peacock males'! I know girls were very happy that I finally added a bit of much needed glamour to our historical journey so they will certainly be over the moon to have Tony's additional contributors when seeking guidance about the originators.
The book includes many original Mods I know personally including Lloyd Johnson, Wayne Kirven and Don Hughes. It was also really nice to see Alfredo Marcantonio looking resplendent on his Vespa GS having only met him and seen him as he is today.
The story takes us through various clubs from The Scene in the West End to The Dungeon in Nottingham. As time progresses we see how the look evolves and on to near Hippy, Skinheads, Northern Soul to Smoothies.
From chapter 8 onwards the reawakening of the culture is told with some great recollections by style pioneers such as Terry Rawlings, Ed Sylvester and my good friend Ray 'Patriotic' Margeston. These people were in the thick of it as the 1979 Mod revival gained pace and forged a major turning point in the history of Mod culture- through bands, club nights and the general power of youth, Mod longevity was ensured. From this point onwards the culture would no longer be a subject talked about in hushed tones and teary eyed recollections. Mod in some shape or form was here to stay!
If the Mods of the early revival period were seen by many to be no more than more than smartened up Punks. The 1980's would also see a new breed intent of pursuing the style of their Mod forefathers with a passion. Some delved further back into 60's purism and with the help of some of Paul Hallam's photo collection and written recollections you can envisage the world that I myself was involved in. For others  it may have involved crossing over to the new Casual fashions that had permeated the football terraces from West Ham to Wolves, or for some, going overboard with Paul Weller's new Style Council look.
The mid to late 80s were ones of division amongst the scene. The Phoenix, the CCI, The Rhythm and Soul Set and The Untouchables all played their part in continuing the rally aspect of Mod.
As the 90s dawned Mod would see the additions of Acid Jazz, Madchester, the huge swing towards Britpop and the evident swing back to purism and the advent of 'New Breed R&B'. The book traces all these offshoots with some very credible contributors in the form of Dave Abrahams-Edley AKA Tetley, Lee Radforth and Mike Warburton. It makes you realise just how many individual looks, styles and sounds have been incorporated under the Mod umbrella over the years.
Nearing, the end it is almost joyous to discover, if you didn't already know, that there are quite a few youngsters who have left the path of safety and what is expected of them. People like Billy Sullivan of The Spitfires, Ben Stone and Scarlett Baylis who have ignored the urges to fit into a style free world of Chavdom and inject their own takes on the culture. You see, the baton is forever changing hands and when given to young inspired spirits it is injected once more with a surge of passion that will keep Mod flowing, transforming and forever moving forwards into the future.
So as 2014 nears its end we now have yet another fantastic source of information for ourselves and future generations to gain inspiration from. Tony Beesley can at last relax in the knowledge that he has helped spread the word with the help of many unseen photos and stories of the people who have helped create the Modernist way of life from the beginnings up until today. A big, heavy, hard backed gold mine to add to the seemingly ever expanding reference points of our own private world.
Find out more about the book at the Amazon website
Paul 'Smiler' Anderson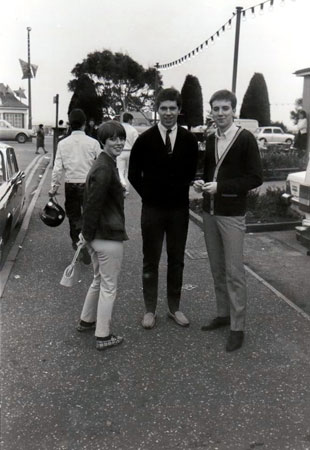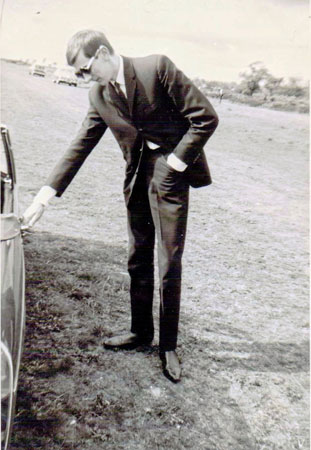 Save
Love Modculture? If you enjoy what you read or have benefitted from it and want to
help with the ever-increasing costs of the site and newsletter
, you can always
buy me a coffee at Ko-Fi
. Every penny is helpful and appreciated.