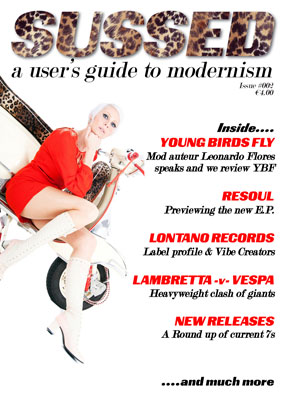 We mentioned the first edition back in April, which must have had some success as Sussed number two is here.
Again, it's a fanzine in the traditional sense, very much a labour of love and with content this time including a piece on Lontano records out of Spain, mod style icons, ska, an article on the US Young Birds Fly movie, Lambretta v Vespa, a guide to boogaloo (including a guide to some tracks worth picking up), event reviews, music reviews – you get the idea.
The 32-page magazine is produced in Ireland, but available worldwide. It is priced at €7 and is available to buy via PayPal using the address [email protected]
There are a handful of copies of issue one but please check for availability first by emailing [email protected].