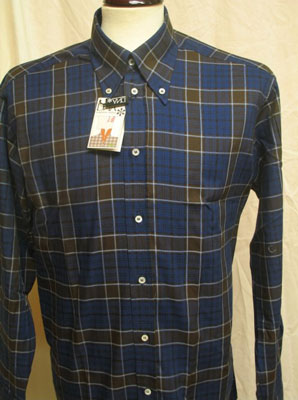 Some lovely new shirts on the DNA Groove site, going by the name of the Siena range.
A number of different cloths used, but features on all are much the same. That means a button down roll collar, pointed back collar with button, full sewn pleat front and back and mother of pearl buttons. The collar is slightly lower and smaller than other DNA shirt styles, which might appeal to some.
Check the site for all the finishes, but note that, as ever, numbers produced for each style are quite low, so sizing options will vary from shirt to shirt.
Prices are from 62 Euros.
Find out more at the DNA Groove website