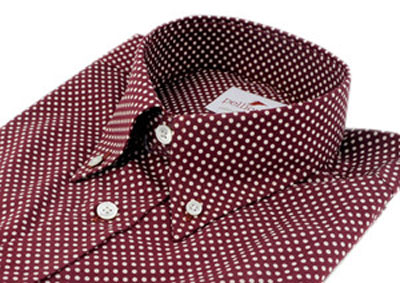 I don't know anything about the company other than what I've read on the site, but the slim-fit floral and polka dot button-downs at Pellicano certainly look worthy of a closer look.
It's part of a larger range of formal wear described as 'British swagger, Italian style' and includes pocket squares, handmade silk knitted ties and penny collar shirts, as well as the two shirt designs mentioned in the title.
The polka above is made using an Italian cotton fabric, with a 'soft' collar, mother of pearl buttons, French seams and a slim fit, with the shirt also a numbered limited edition. The floral shirt is much the same – albeit with a different cloth.
Both retail for £78.