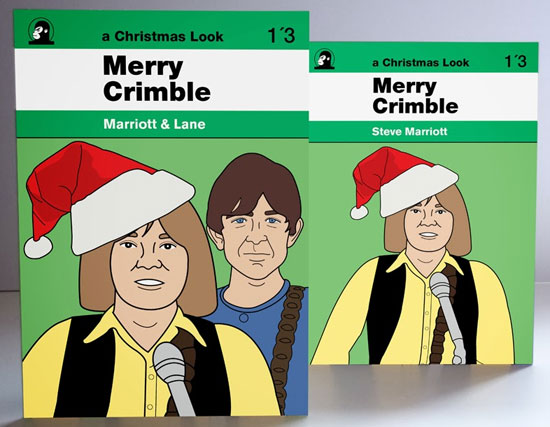 That's right, these are Small Faces Christmas cards by Piper Gates Design.
They are made by the people behind the previously-mentioned Small Faces colouring book and available as an eight-card pack, with two designs in each set – Steve Marriott and Steve Marriott with Ronnie Lane. All of that on a card designed to look like a vintage Penguin novel.
They are A6 folded in size and only available for a limit time. If you want a set, the price is £5.99 for a set.
Find out more at the eBay website