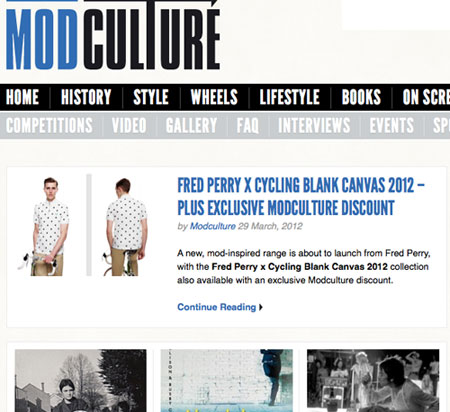 Note that I independently write and research everything in this article. But it may contain affiliate links.
Just a quick piece about the Modculture forums, not least because there have been a few comments about it posted here and there (some less than pleasant). This is the final word.
The forums were closed down last year, effectively because they 'broke'. I spent a lot of time trying to sort out the problems with the forum (including one sleepless night), but it was impossible. With that in mind, I closed them down and deleted them.
At the same time, I realised that the entire Modculture site was showing its age and needed to start again. After many months work, a new site went live a month or so back, the first step in a new way of doing things. It was a lot of work to create a new site and it's still not complete. But we're a few steps up the hill.
When we talked about doing a new site, the important thing was to make it interactive, make it easy to update and make it easy to use. Hopefully that's in place – if you want anything listing and featuring, you're just an email away from getting it listed. You can also comment and discuss away on the site too.
The forums were always going to be sorted later down the line – if at all. The problem with a forum is that it involves a lot more work than you might imagine.
Everyday is spent knocking back the people who want to join for all the wrong reasons, all posts have to be monitored and if 'disagreements' break out, someone has to sort it out. That means constant monitoring…and time given over to it.
When the forums closed, we had just two people willing to moderate (on top of myself) – it wasn't a job anyone wanted. On top of that, the number of people using the forums had dropped off and the vast majority of posts were plugs and sales pitches, rather than genuine discussion. In short, the forum wasn't in fine health, no matter what pair of rose-coloured specs you might be wearing.
People who know me personally will know I'm also very busy both with work (this isn't my job) and in my personal life. I haven't got time to manage a public forum anymore. Not only that, I don't particularly want to play 'teacher' with the small amount of spare time I have – and on past evidence, neither would many other people. The time I have, I spend updating the new site.
But that's not the end of the story. When the new site is finally up to date and when I get more time, I am looking at starting a forum of sorts. It will not be a public forum, it will possibly be invite-only and it's likely to be hosted away from the main site. Basically, you sign up to be involved, not just to peak over the fence and occasionally plug.
I can't say when that will be, but I'll probably use the social networks and/or the newsletter to let people know. But for now, as I said, that is the final word on the forums. In the meantime, if you want anything listing, get in touch with the site and that should happen.
Love Modculture? If you enjoy what you read or have benefitted from it and want to
help with the ever-increasing costs of the site and newsletter
, you can always
buy me a coffee at Ko-Fi
. Every penny is helpful and appreciated.