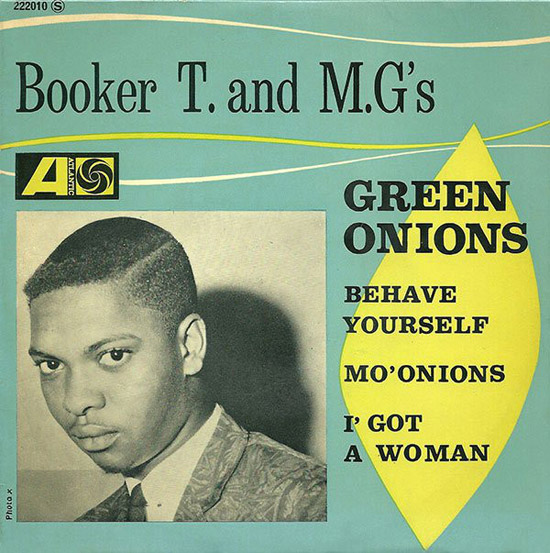 As you might have guessed, the artwork isn't available just yet. Which is surprising as The Greatest Mod and Northern Soul Album Box set lands very soon.
This is one of this boxes I would think twice about featuring if it was full price, as there isn't a lot here that is likely to be new to you. But like previous Rhino box sets (I'm thinking Mod Anthems and Mod Anthems 2 specifically), you get a lot of good quality music for a modest price. That's why I'm talking it up.
Of course, Rhino is a noted label in itself and they produce good quality sets week in, week out. So you know the packaging (when it eventually shows itself) and the sound quality are going to be up to scratch.
As for the music, that's pretty much a beginner's guide to northern soul and mod dance floor sounds, culled mainly from the Atlantic and Motown archives, with a few extras thrown in for good measure.
Check the track listing below, but you will probably be familiar with most of the 80 tracks on here. Saying that, you might want the box for the car, to replace existing copies or just to save your vinyl.
Either way, four discs and 80 tracks for £7.29 is great value. You can pre-order The Greatest Mod and Northern Soul Album Box set now ahead of the 26th October release date. I will update the artwork as soon as I get it.
Find out more at the Amazon website
Track listing:
Disc: 1
1. You Keep Me Hangin' On – The Supremes
2. Chain Of Fools – Aretha Franklin
3. Do I Love You (Indeed I Do) – Frank Wilson
4. Going To A Go-Go – Smokey Robinson & The Miracles
5. You're Ready Now (2007 Remastered Version) – Frankie Valli
6. Seven Days Too Long (Mono) – Chuck Wood
7. Tighten Up – Archie Bell and The Drells
8. Cool Jerk – The Capitols
9. I'm A Man – Spencer Davis Group
10. Tainted Love – Gloria Jones
11. Dancing In The Street – Martha Reeves & The Vandellas
12. Knock On Wood – Eddie Floyd
13. In The Midnight Hour – Wilson Pickett
14. I Can't Wait Until I See My Baby's Face – Dusty Springfield
15. I'm Gonna Run Away From You – Tami Lynn
16. You Hit Me (Right Where It Hurt Me) – Alice Clark
17. I'll Be Loving You – Soul Brothers Six
18. Angel Baby (Don't You Ever Leave Me) – Darrell Banks
19. High Heal Sneakers – Tommy Tucker
20. Green Onions – Booker T. & The MG's
Disc: 2
1. Time – Edwin Starr
2. Afternoon Of The Rhino – Mike Post Coalition
3. Night Train – James Brown
4. I'm On My Way – Dean Parrish
5. Walking The Dog – Rufus Thomas
6. Hold On, I'm Coming – Sam & Dave
7. Sweet Soul Music – Arthur Conley
8. Just One Look – Doris Troy
9. Comin' Home Baby – Mel Torme
10. Stormy – Diana Ross & The Supremes
11. Mr. Pitiful – Otis Redding
12. That's When The Tears Start – The Blossoms
13. I Can't Break the News to Myself – Ben E. King
14. Stupidity – Solomon Burke
15. Baby Help Me – Percy Sledge
16. You Got To Pay Your Dues – The Drifters
17. Can't You See (You're Losing Me) – Mary Wells
18. Somebody (Somewhere) Needs Me – Ike & Tina Turner
19. Last Night – The Mar-Keys
20. Love Don't Go Through No Changes On Me – Sister Sledge
Disc: 3
1. Beggin' – Frankie Valli & The Four Seasons
2. Looking For A Fox – Clarence Carter
3. Open The Door To Your Heart – Darrell Banks
4. Dance Dance Dance – The Casualeers
5. Don't Pity Me – Joanie Sommers
6. Mr. Creator – The Apollas
7. Breakout – Mitch Ryder & The Detroit Wheels
8. Man With The Golden Touch – Charles Thomas
9. I Love Her So Much It Hurts Me (Single Version) – David & Ruben
10. Something Good Is Going To Happen To You – Carla Thomas
11. Satisfied – Ben Aiken
12. Needles and Pins – The Searchers
13. Number One in Your Heart – Herbie Goins & The Night-Timers
14. Stirrin' Up Some Soul – The Marketts
15. Hold On (I'm Coming) [Mono] [1998 Remastered Version] – Cliff Bennett & The Rebel Rousers
16. Me and My Baby – Mary Wells
17. Contact – The Three Degrees
18. Something's Burnin' – The Marvellos
19. You Said You Loved Me – Deon Jackson
20. You've Got That Something Wonderful – Percy Sledge
Disc: 4
1. B-A-B-Y – Carla Thomas
2. Here I Go Again – Archie Bell and The Drells
3. Crazy Baby – The Coasters
4. Land Of 1000 Dances – Wilson Pickett
5. Respect – Aretha Franklin
6. Bring Your Love Back To Me – Linda Lyndell
7. Ooh Baby – Deon Jackson
8. I Just Can't Live My Life (Without You Babe) – Linda Jones
9. Dont You Even Care – Leslie Uggams
10. Skiing in the Snow – The Invitations
11. Philly Dog – The Mar-Keys
12. Some Kind Of Wonderful – Soul Brothers Six
13. Somebody Somewhere Needs You – Darrell Banks
14. Change My Darkness Into Light – The Flirtations
15. Walkin' Up A One Way Street – Willie Tee
16. Since You Said You'd Be Mine – Lou Ragland
17. Tell Me Why – Life
18. Go For Yourself – Larry Laster
19. Catch Me I'm Falling – Esther Phillips
20. Soul Finger – The Bar-Kays