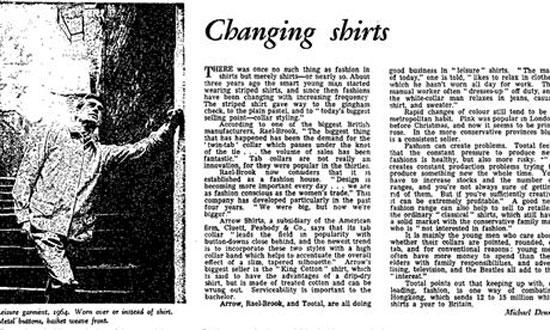 Big thanks to Gordon Doherty for flagging up this interesting reprint from the Guardian, dating from 1964.
The article is entitled Changing Shirts and is dated from April 1964, looking at the rise of the 'fashion' shirt and the changing look of it in 1964.
Thankfully you don't have to squint to see it in original form, the entire article is reprinted on the Guardian site here.