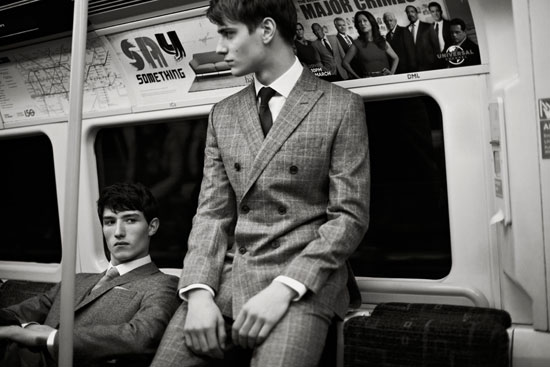 Hardy Amies has launched its new range for autumn/winter 2013, using The Jam to soundtrack a new video showcasing it.
The video shows off the company's latest ready to wear range, which itself takes a good amount of inspiration from the 1960s. It also gives a nod to the classic ABC of Men's Fashion book from 1964 by Hardy Amies, with the locations travelled covering the letters, A, B and C in the alphabet.
You can see stills from the collection here and that video below.