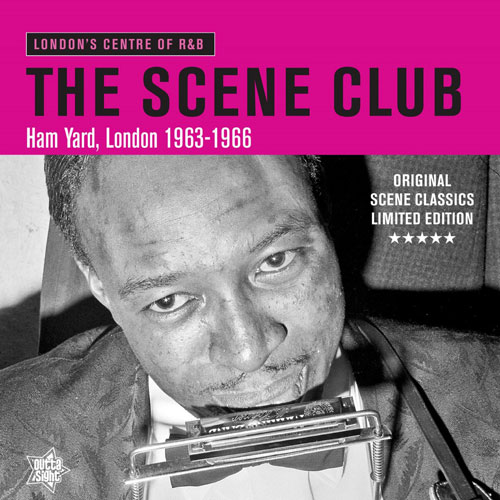 These albums aren't connected to the Scene Club and Twisted Wheel CD releases on Charly from 2013, But obviously the inspiration is the same for The Scene Club and the Twisted Wheel limited edition vinyl from Outta Sight.
Two albums, both released on limited edition vinyl and inspired by 1960s London mod haunt The Scene Club and slightly later Manchester mod / northern soul hangout The Twisted Wheel.
Neither seems to go down the rarities route, the idea is to get a 'feel' for the playlists of both venues, with the Scene based around the plays of Guy Stevens, while the Twisted Wheel covers the plays of Roger Eagle (whose story you can find here) both at the Brazennoise Street venue and the later Whitworth Street club.
Tracks are below and if you want a copy of either, you can get the Scene Club album for £14.99 and the Twisted Wheel vinyl for £14.62.
Get The Scene Club vinyl at Amazon
Get the Twisted Wheel vinyl at Amazon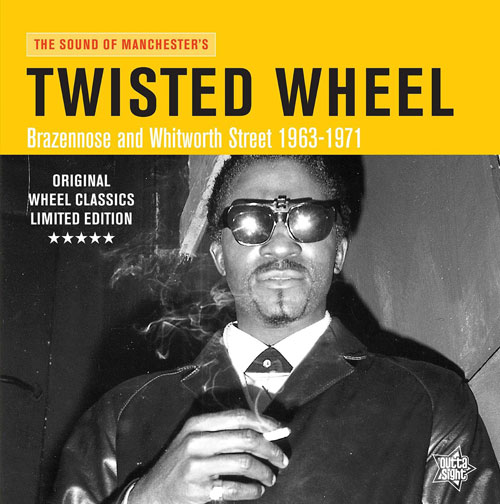 Scene Club track listing:
1. Let's Stick Together – Wilbert Harrison – Wilbert Harrison
2. Lee Dorsey – Lee Dorsey – Lee Dorsey
3. Let's Go, Let's Go, Let's Go – Hank Ballard and The Midnighters – Hank Ballard & The Midnighters
4. The Hunch – Bobby Peterson Quintet – Bobby Peterson Quintet
5. Hound Dog – Willie Mae (Big Mama) Thornton – Willie Mae 'Big Mama' Thornton
6. I Got Love If You Want It – Slim Harpo – Slim Harpo
7. You Gonna Wreck My Life – Howlin' Wolf – Howlin' Wolf
8. Got To Have Some – Willie Mabon – Willie Mabon
9. My Babe – Little Walter – Little Walter
10. Ain't That Lovin' You Baby – Jimmy Reed – Jimmy Reed
11. Fannie Mea – Buster Brown – Buster Brown
12. Boom Boom – John Lee Hooker – John Lee Hooker
13. Sack-O-Woe – The Mar-Keys – The Mar-Keys
14. A Fool In Love – Ike & Tina Turner – Ike & Tina Turner
15. Hide & Go Seek, Part 1 – Bunker Hill – Bunker Hill
16. Dear Lady Twist – Gary (U.S.) Bonds – Gary 'U.S.' Bonds
Twisted Wheel track listing:
1. Green Onions – Booker T & The M.G's – Booker T. and the M.G.'s
2. Dimples – John Lee Hooker – John Lee Hooker
3. Smokestack Lightning – Howlin' Wolf – Howlin' Wolf
4. Night Train – James Brown and The Famous Flames – James Brown and The Famous Flames
5. I Got My Eyes On You – Buddy Guy – Buddy Guy
6. Pretty Thing – Bo Diddley – Bo Diddley
7. Balboa Blue – The Mar-kets – The Mar-kets
8. Ride Your Pony – Lee Dorsey – Lee Dorsey
9. Hey Little Girl – Major Lance – Major Lance
10. On How Happy – Shades Of Blue – Shades Of Blue
11. A Lot Of Love – Taj Mahal – Taj Mahal
12. There's Nothing Else To Say – The Incredibles – The Incredibles!
13. Where Have All The Flowers Gone – Walter Jackson – Walter Jackson
14. You Better Move On – Arthur Alexander – Arthur Alexander