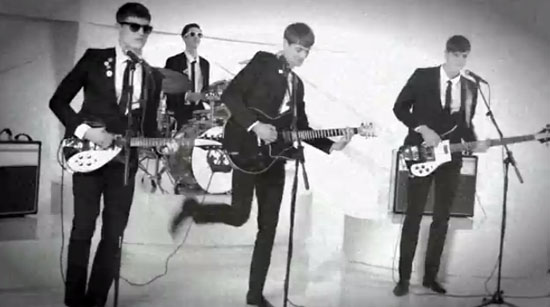 I'd like to think that us featuring the band on here gave them a wider audience – and helped The Sonik Seeds get a tune on a major ad campaign.
Whwther that's the case, I've no idea. But since we featured the band and its tunes on Soundcloud back in March, the Sheffield band has certainly made some big steps, not least in appearing in the new Rimmel London campaign which is fronted by Georgia May Jagger and comes with a typically swinging London theme. The song is English Rose and it's one of the band's original compositions.
Check it out below – and check out the band's Facebook page here. Note that the band in the video isn't The Sonik Seeds – they're just miming to the band's music!
http://youtu.be/0B_-hL48Hvw