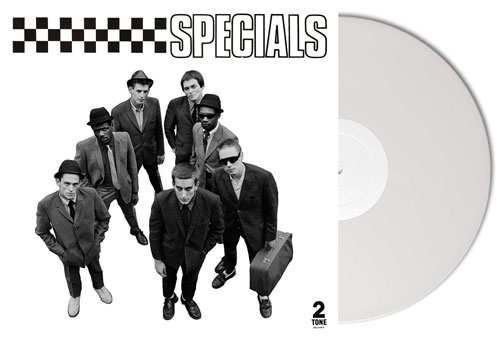 There seems to be a clutch of classic album reissued on coloured vinyl tomorrow (9th October), including The Specials debut album, which returns on limited edition white vinyl.
Essentially the limited edition nature of this release is the selling point – ideal for completists and anyone who never got round to picking it up on vinyl – or whose old vinyl has long since worn out. That and the white vinyl of course.
The track listing is as you you would expect, but if you are in doubt, I've listed it below. Grab it at Amazon while stocks last, priced at £18.99.
Find out more at the Amazon website
Track listing:
A Message To You Rudy
Do The Dog
It's Up To You
Nite Klub
Doesn't Make It Alright
Concrete Jungle
Too Hot
Monkey Man
(Dawning of a) New Era
Blank Expression
Stupid Marriage
Too Much Too Young
Little Bitch
You're Wondering Now