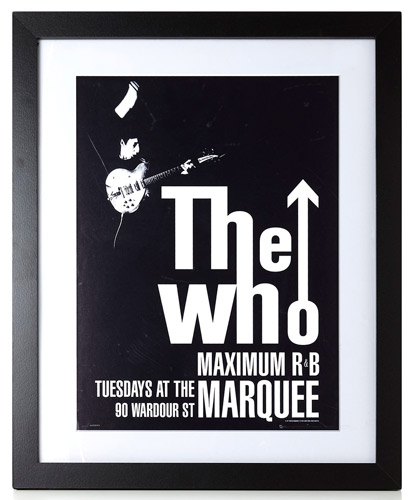 Yes, amazingly, this is available at BHS online – a reproduction of The Who Maximum R&B poster.
Of course, reproductions abound of this classic, which was the artwork used to promote the band's residency at the Marquee back in 1964. But this one has custom framing on its side, which is probably worth the extra money.
It's sized at 40 x 50cm and has that black MDF frame, all of which sells for £22 online.
Find out more at the BHS website