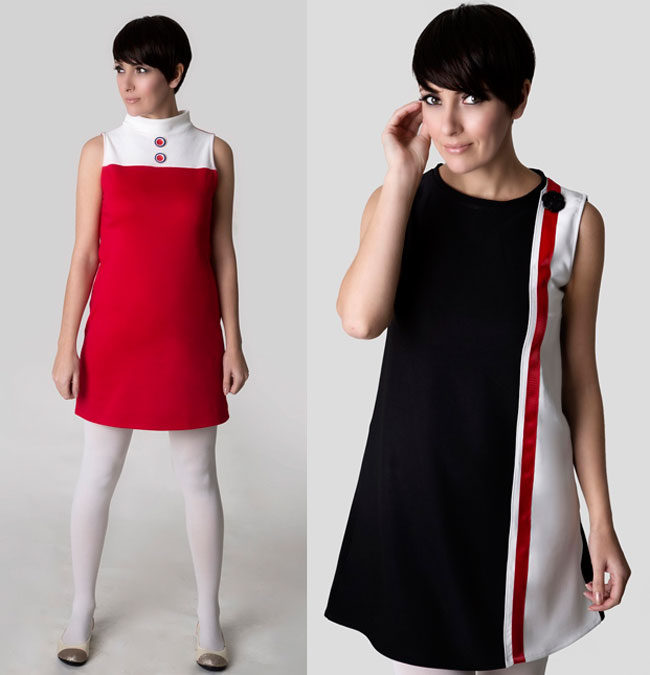 Note that I independently write and research everything in this article. But it may contain affiliate links.
Before we move forward, we'll look back at the last 12 months with The Year In Mod: 50 most popular posts of 2020.
Of course, it was something of a mixed year. A year that Mod clubs and events pretty much closed down due to restrictions and one where most of us spent a prolonged period of time indoors regardless of whether we still went clubbing or not.
But life still moves on and in other ways, Mod has been a lively affair in 2020 in terms of clothes, music and more. We might not be meeting up as much now, but things will eventually get back to normal.
Personally, I used some of the time to take stock of where I was with Modculture. I got the website converted to a mobile-friendly format, reintroduced the newsletter, rewrote and updated some of the older features and of course, adding in plenty of new content.
I've also been supported by a number of you in terms of the site and developments costs, which had started to creep up to a worryingly high level. Huge thanks to everyone who has supported the website this year.
And thanks for reading and keeping in touch. You are the reason this website keeps going and I keep writing it. Thanks for dropping by and any suggestions and tip-offs you have.
The result is plenty of new and updated content, with the features/articles below being the most popular. So, in reverse order…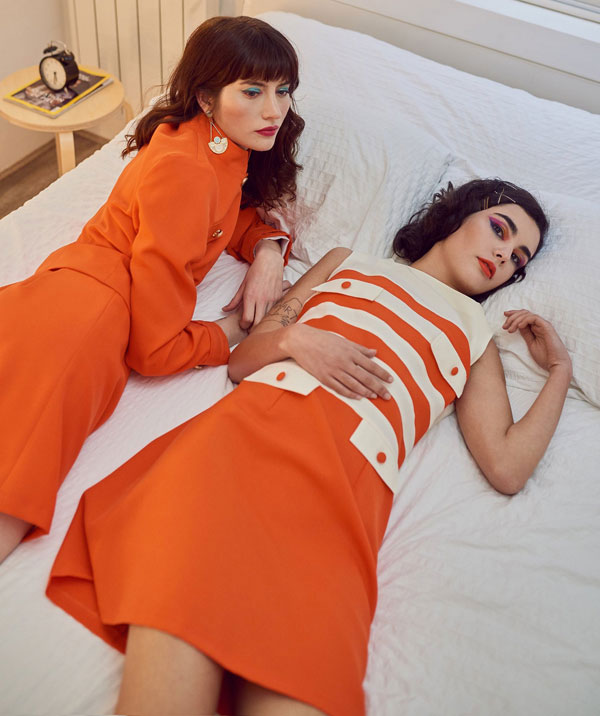 50. 10 of the best Mod and 1960s dressmakers
An article I have planned to write for some time, a round-up of the dressmakers serving the Mod scene.
I picked out 10 in total, at varying price points and of course, each with their own take on the look. As they're handmade, there is the option of tweaking many of the designs to your own requirements too.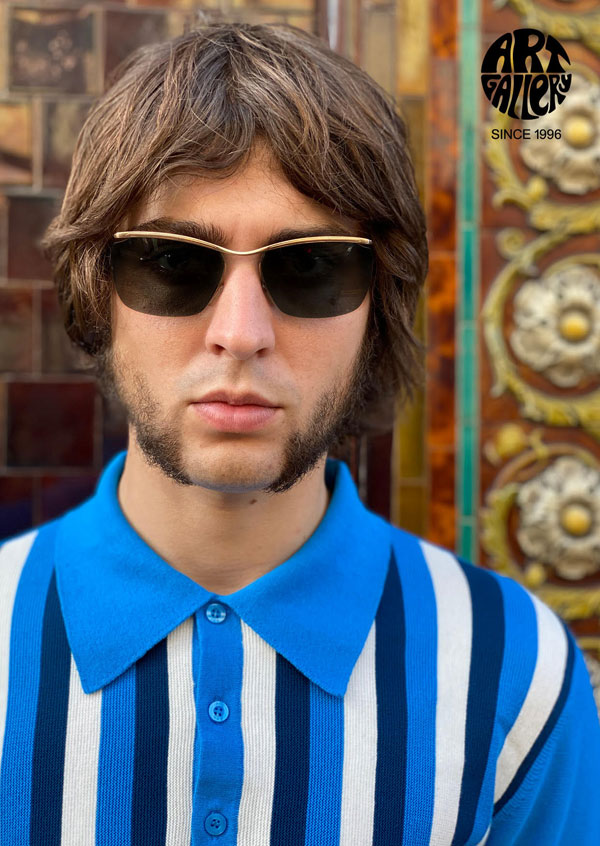 49. Art Gallery Clothing autumn/winter Mod knitwear
Knitwear looms large in this round-up and a cold winter has no doubt helped Art Gallery Clothing get into the round-up with its latest collection.
You know the drill. AGC makes some fine 1960s-style knitwear (and more), wit the ranges changing for the warmer and colder weather. The new range isn't long out and is up to its usual high standards.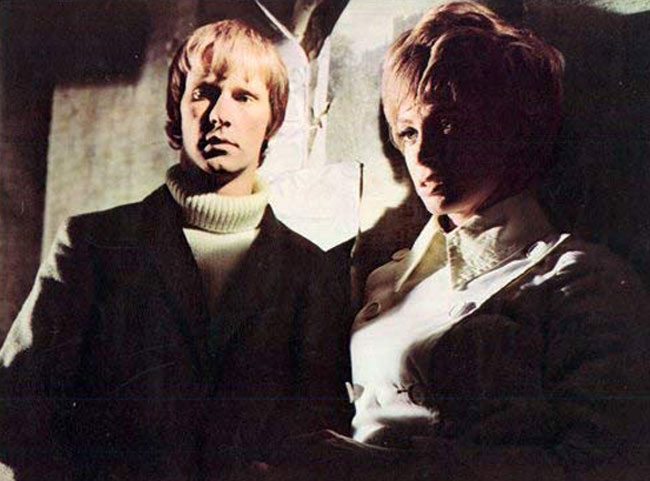 48. Go Up The Junction with a Submariner Jumper
A spotlight on a lesser-seen piece of knitwear. At least, in terms of the 21st century.
This chunky knit, originally a practical wartime design, really came back to prominence in the 1960s and as the title suggests, is a piece you tend to associate with Dennis Waterman in Up The Junction. But you can still buy one if you know where to look.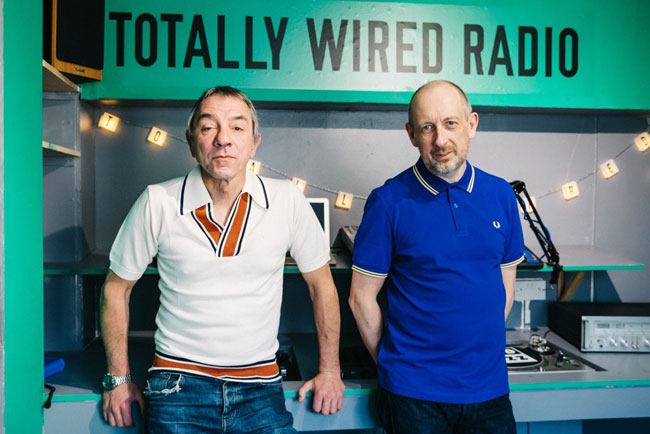 47. Eddie Piller talks Totally Wired Radio
Ever listen to Totally Wired Radio? You should. Not least because it is full of Mod-friendly shows.
Station founder Eddie Piller gives us the lowdown in this interview. Why he set it up, what it is about and where you should start if you are a new listener. A growing number of radio options out there, but TWR is up there with the best.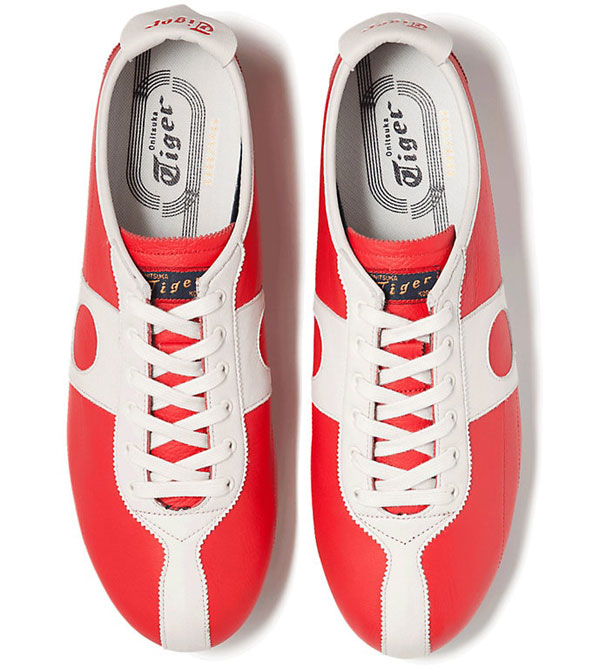 46. Onitsuka Tiger Nippon 60 trainers return in limited numbers
This shoe has been on many people's 'wants' list for a decade or so. Which is why the reissue is in the round-up.
This is a shoe designed for the Olympics in 1960 and reissued some years back in red and blue. But it hasn't been since. Well, not until this limited/numbered edition appeared earlier this year. If you read His Knibs you will know that it has just dropped into the sale too.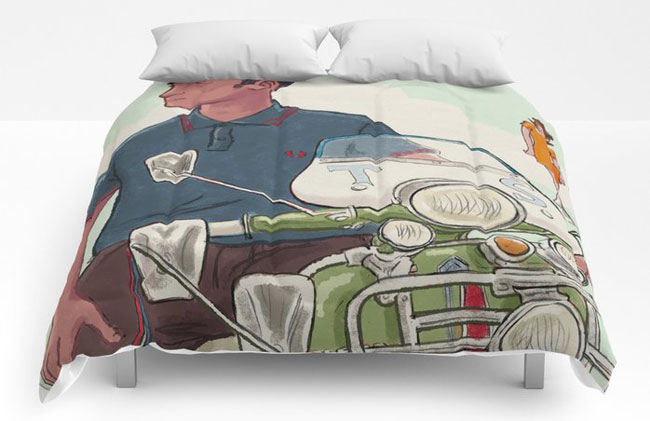 45. Tobi Dahmen's Mod illustrations become home items
I have followed Tobi Dahmen via his illustrations, comic strips and book over the years. So featuring the new items for the home seemed a good idea.
Plenty of items too as Tobi teamed up with Society 6 to create everything from duvet covers and cushions through to clocks, mugs and phone cases. All featuring those trademark Mod illustrations. Very eye-catching.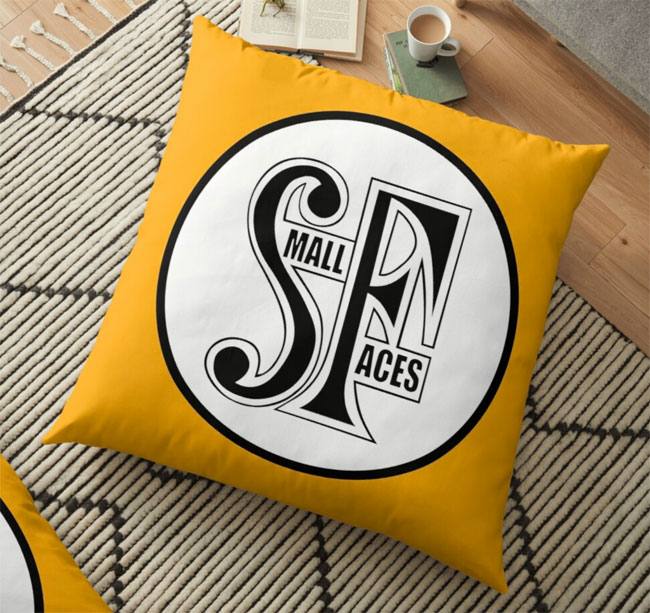 44. Mod, soul and ska cushions by Rat Rock
Picked out these just before Christmas and they were incredibly popular.
Not just cushions covering the subjects mentioned. The designs cover a range of alternative and classic rock bands too. But there is a good number for a Mod's taste, like the Small Faces one above. Go have a browse.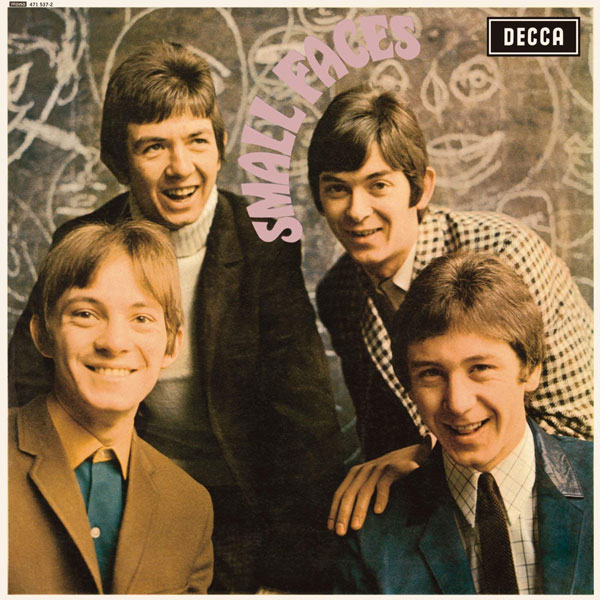 43. Small Faces and The Who: Heroes or Villains?
An old article that was re-found and dusted down. Worth the effort too.
The always readable John Waters poses the question of whether the Small Faces and The Who made or broke the Mod scene. He thinks the latter. You might disagree. But it's interesting to read his argument.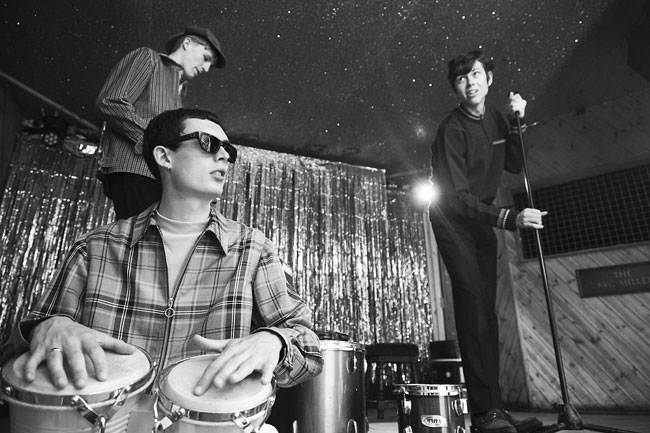 42. Anglozine autumn/winter range now available
The first of a couple of mentions for one of the breakout stars of Mod style of late.
A label that doesn't claim to be 'Mod', it's probably more 'Mod interest', with influences taken from the original Mod era, but creating a clothing range that packs a little more individuality. The most recent range takes inspiration from the Eel Pie Island Jazz Club, with a look you might well associate with that club in the early to mid-1960s.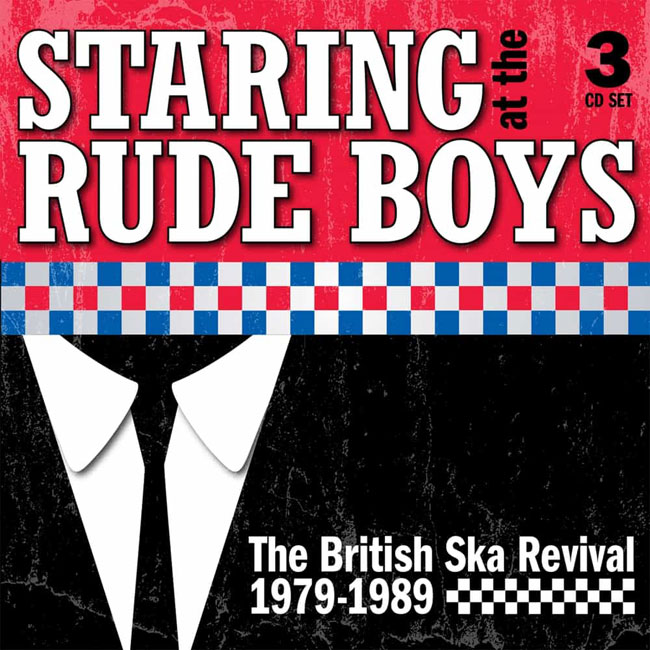 41. Staring At The Rude Boys: British Ska Revival CD boxset
Another recent post and one of a few popular box sets this year.
Many of which are via Cherry Red – including this one. As for content, this 69-track box covers the UK Ska Revival between the years of 1979 and 1989. If that's your thing, read on.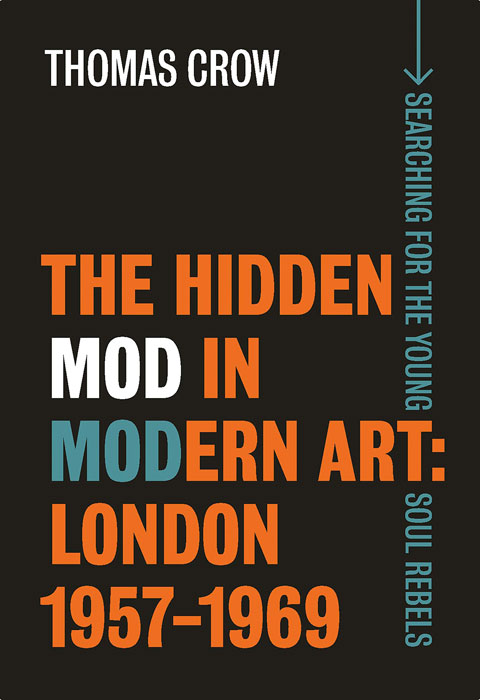 40. The Hidden Mod in Modern Art: London 1957 – 1969
An interesting concept, especially if you like an academic read.
Art historian Thomas Crow argues that 'Mod' exerted an influence beyond its social scene and into popular culture and particularly, the art world, backing up this theory by examining the works of key figures in the London art scene of the 1960s. If you just like music and clothes, this isn't for you. But if love art of the '60s, this will be an interesting read.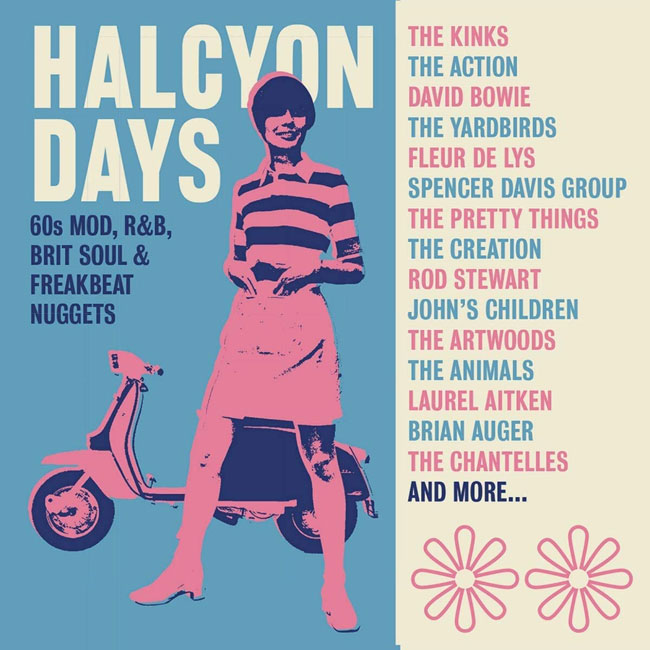 39. Halcyon Days 60s Mod, R&B, Brit Soul and Freakbeat box set
Back to box sets and another Cherry Red offering.
It charts the development of Mod-friendly beat music across three CDs, pushing at the boundaries with some jazzy R&B, Brit soul and psychedelia too. Plenty of big names, but enough lesser-known tracks to keep things interesting too.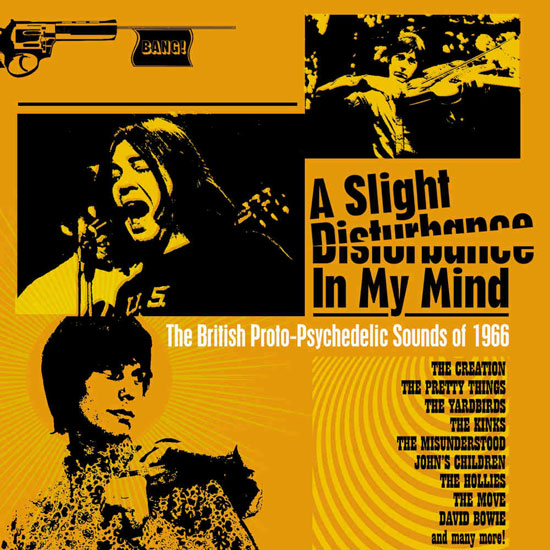 Also note the A Slight Disturbance In My Mind CD box set, which just missed the top 50 and focuses on the British Proto-Psychedelic Sounds of 1966. A good companion box.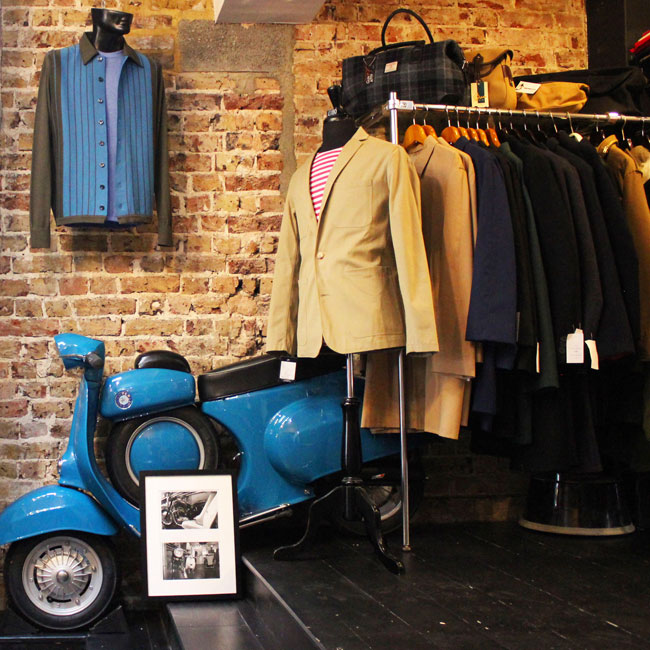 38. Brighton's Jump The Gun gets a makeover
Brighton's premium Mod retailer has a makeover during the lockdown and this was the story of it.
Basically, a glimpse inside the new store. Whether you've been a customer in the past or have never visited the store, it's likely to be of interest seeing what the team has done.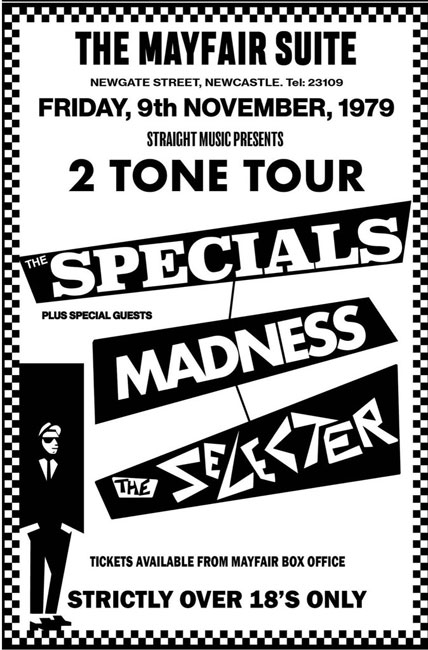 37. Reprinted 2 Tone tour posters by Bad Moon Prints
Featured classic gig posters by the likes of The Jam and The Who from these people in the past, but the 2 Tone comes were new additions this year.
The posters are reprints of gigs that took place in Newcastle and Sunderland in the 1970s. The people behind the company worked at the venues, collected the posters and are now reproducing them for fans. That's about it.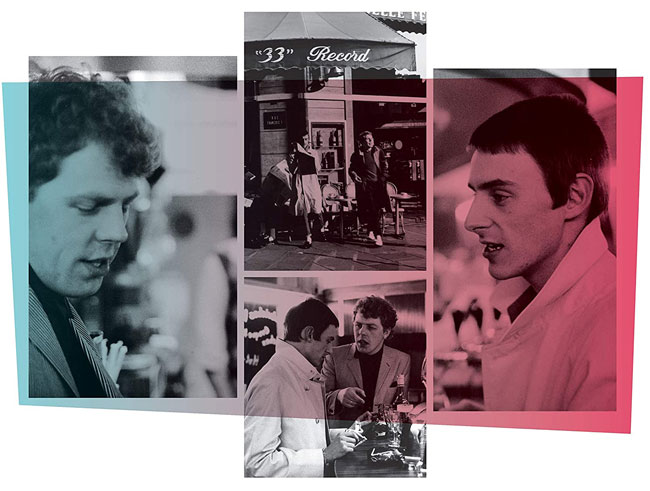 36. Talking The Style Council with Mick Talbot
I think 2020 was the year of the Style Council, with plenty happening that related to the band.
Claire Mahoney talked about The Style Council with Mick Talbot ahead of the screening of the Long Hot Summers – The Story of the Style Council documentary on Sky Arts. It's an interesting read for anyone with a love of TSC.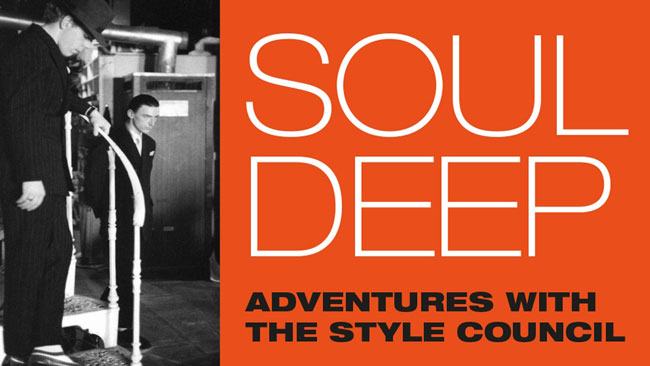 35. Stuart Deabill talks the Style Council Soul Deep book
Yes, more Style Council – and it might continue until 2021.
Soul Deep is a new book that promises to go down the 'coffee table' route, examining the band in a new light and with a strong emphasis on imagery as well as the written word. I talked to Stuart Deabill about his upcoming project, which should appear in 2021.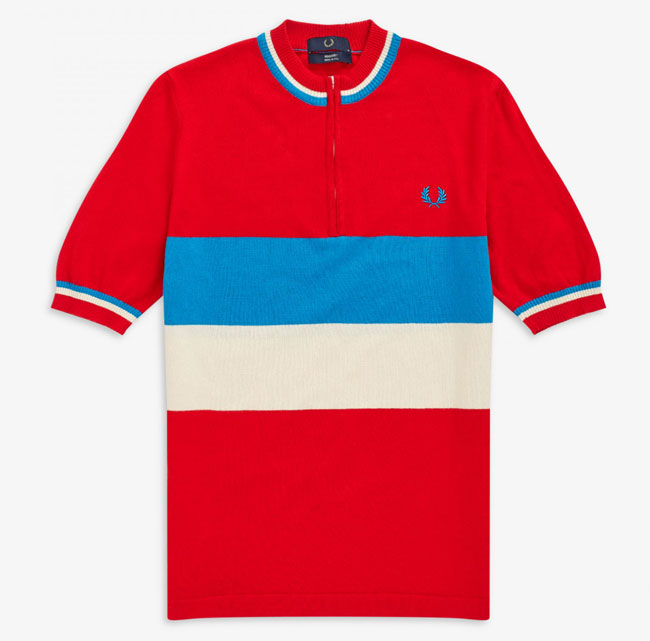 34. 1960s half-zip cycling tops by Fred Perry
Every now and again, Fred Perry nips into its archive and produces something special. Like these tops.
Two colours available for the shirts, which are straight out of a 1960s Fred Perry catalogue and have the classic cycling 'look', But work just as well (if not better in 2020) as casual clothing items with a nod to the past.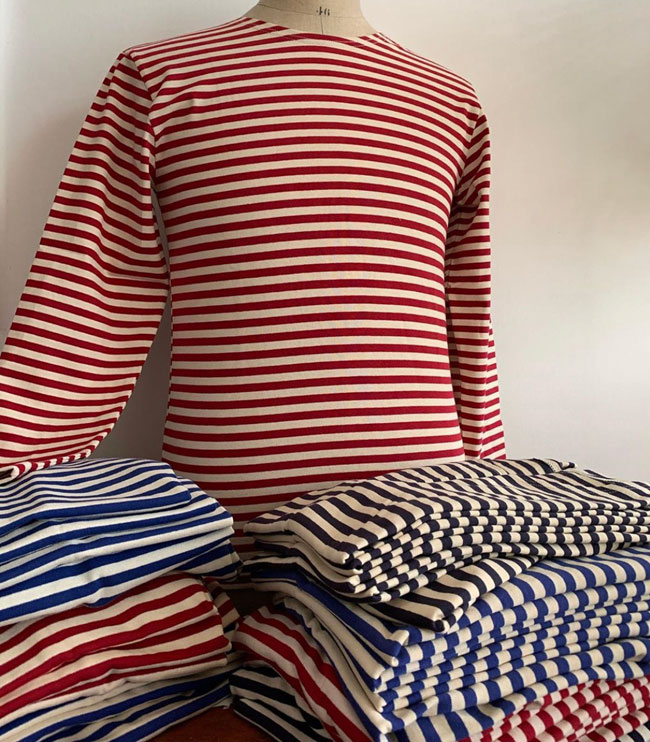 33. Vintage Breton tops at Ham Yard Vintage
You can buy new ones, but the vintage Breton tops at Ham Yard Vintage just have a little more about them.
A find courtesy of Guy Joseph's Ham Yard Vintage, which has a knack for digging up some lovely vintage items. Which is what you have here. Long sleeves, short sleeves, different colours and all unisex. If you want a Breton, you'll struggle to find better.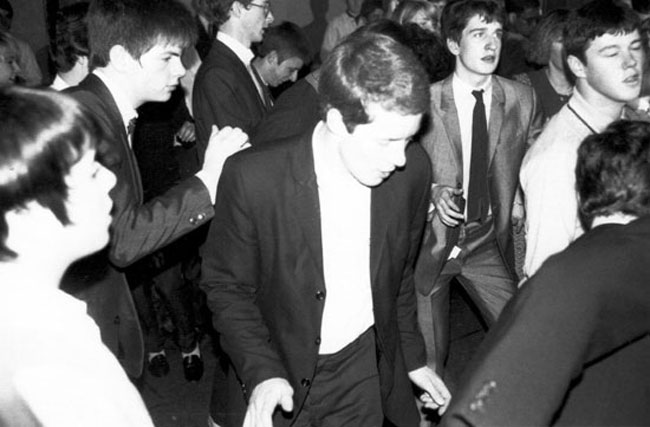 32. Spotify playlist: 1980s London mod club scene
Want to re-live your time at Sneakers? Or just get a feel for it? Check out the 1980s London mod club scene playlist on Spotify.
I haven't had time to do any Spotify playlists this year, but thankfully others have. Lots of time too as this is a 9-hour playlist covering jazz, R&B, soul, blues, ska and more played at a cross-section of London clubs from around 1984 through to the latter part of that decade.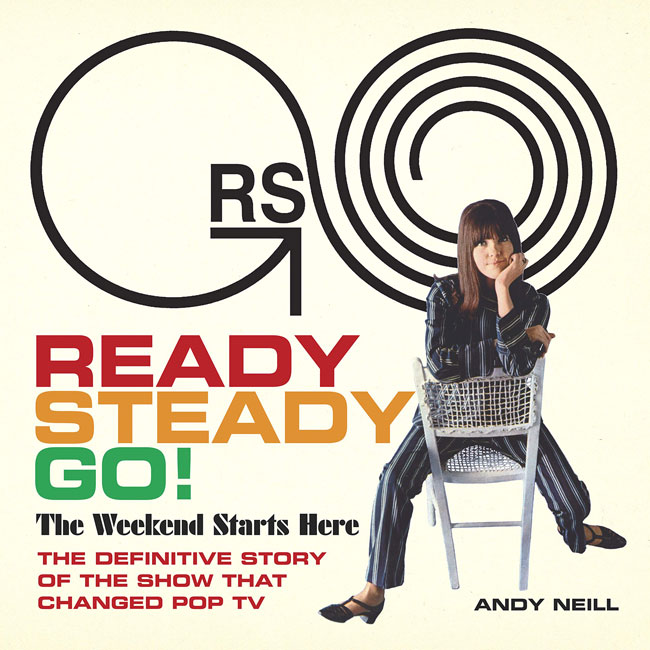 31. Review: Ready, Steady, Go! The Weekend Starts Here book
Neil Handerson checked out Ready, Steady, Go! The Weekend Starts Here, a new book by Andy Neill that has been 16 years in the making.
Crammed with hundreds of photographs, many of which have never been seen before and over 100 interviews with everyone from RSG creators Allan Elkan and Michael Lindsay-Hogg, dancers Patrick Kerr and Sandy Sarjeant and a myriad of performing pop stars and those lucky enough to be involved, Neill had produced the definitive account. Want to know more? Check out this review.

30. Please support the Modculture website
I mentioned this at the top of the page and the fact that it made the top 50 shows how wonderful you all were.
Read the full article for why I was looking for your support. But in short, costs were rising and ad revenue failing to match it. The site was costing me too much to run. As a result, I asked for any contributions, offering monthly draw prizes for anyone who did help out. I can't thank you all enough for this support.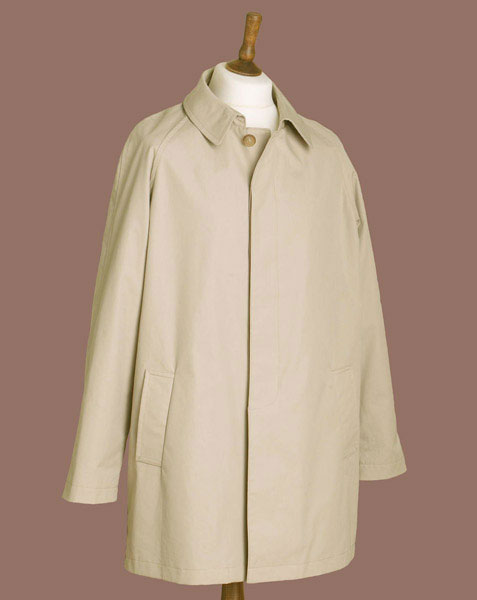 29. Five of the best 1960s-inspired raincoats
Actually, the list ended up being six. But you get the idea.
The kind of raincoat you would expect to see on Harry Palmer in the mid-1960s. Various takes on the style and a range of price points. Useful at this time of the year. Note that the Uniqlo one has just dropped into the sale.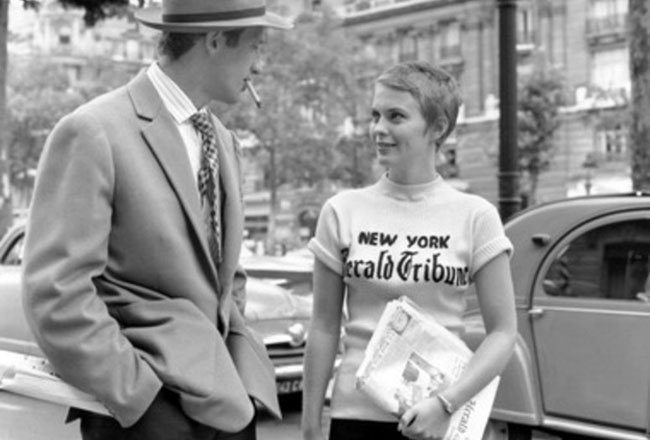 28. Celluloid cool – The French New Wave
Thanks to writers Paul and Neil, I got access to some articles from the much-loved New Breed fanzine this year. Including this piece.
It was the work of Dorian Cox and is pretty much an introduction to French new wave cinema, a big influence on the Mod scene of the 1960s. A great read.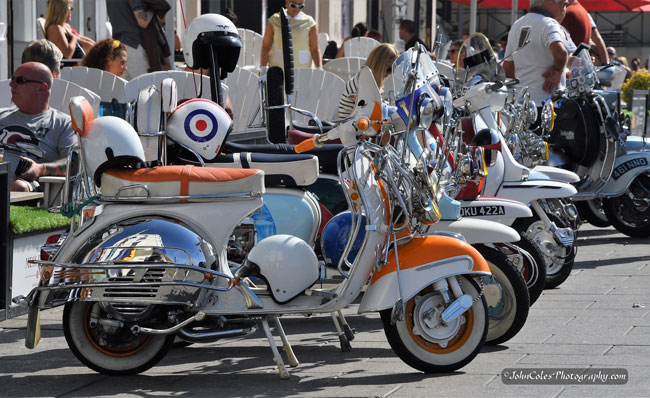 27. Brighton Mod Bank Holiday 2019 photographs by John Coles
Pretty sure I have some 2020 photos still to put up. Until then, enjoy these images by John Coles.
I feature photos from Brighton by Chris Wild every year, but this year and last I have been lucky enough to have access to John Coles' photos too. If you want a taste of the outdoor Bank Holiday events, check them out.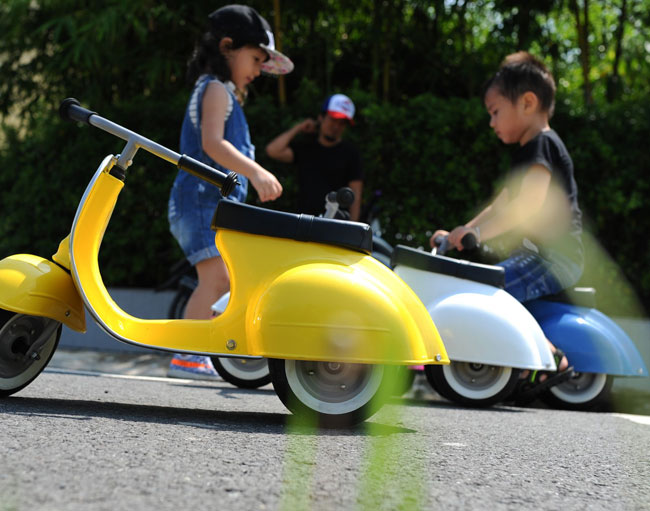 26. Primo Vespa-style scooter for kids by Ambosstoys
From full-sized scooters to mini ones for your kids.
The Primo isn't associated with Vespa. Instead, it is described as being inspired by a 'vintage Italian model'. It has been produced by a team who started off restoring classic cars, later shifting their skills and knowledge to kids toys, kicking off with this. They look great and your kids (or grandkids) will be all over them.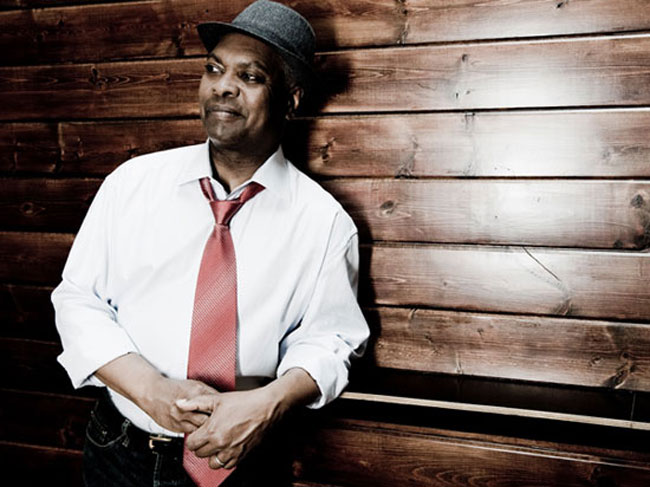 25. Mods talking: Top 20 most popular interviews
A round-up in a round-up. I know, it really shouldn't work.
I (and others) have undertaken a number of interviews over the years. Some more popular than others. With that in mind and to give some a second airing, I compiled a list of the most popular ones. Some really interesting ones too, including some with people who are no longer with us.
24. Mod logo t-shirts and sweatshirts by Pop Gear
This Japanese label caught the eye earlier in the year, although a UK brand seems to have pipped it in the rundown. More on that later.
Pop Gear is an in-house brand of Doin' The Mod, which is a Mod-based retailer out of Japan. It focuses on logos seen and worn in the Mod era, particularly by The Who, which are then recreated on t-shirts and sweatshirts. Lovely things although postage might be an issue outside of Japan.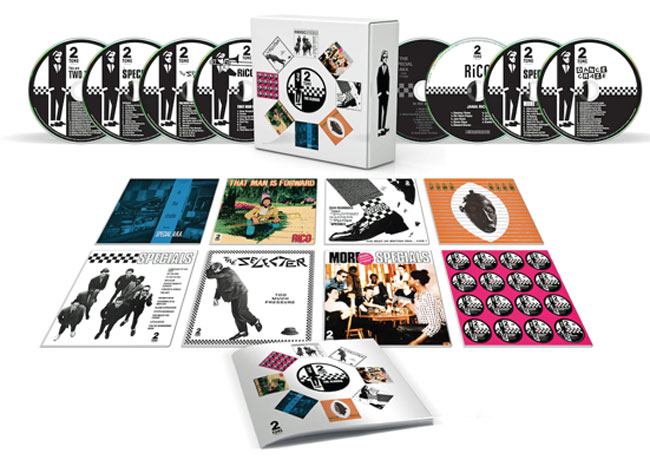 23. 2 Tone: The Albums CD box set
Another box, with the content pretty much explained in the title.
2 Tone: The Albums features the first eight album releases on the 2 Tone label, including the currently out of print albums by Rico and the sought-after Dance Craze and This Are Two Tone collections. All in a collector's case and with a booklet. Nice package.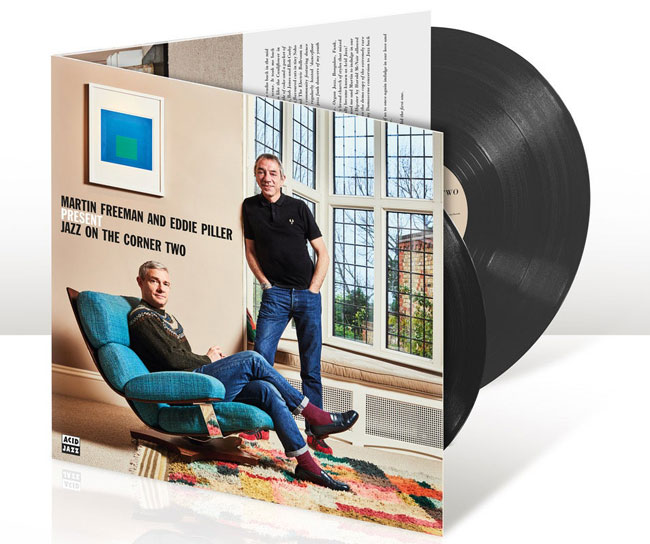 22. Martin Freeman and Eddie Piller present Jazz On The Corner Two
After the success of the first instalment, it was inevitable that a second in this series would appear.
If you liked the first one, you'll love this one too. More of the same formula, with Martin and Eddie pulling together their favourites for this two-disc CD and vinyl collection.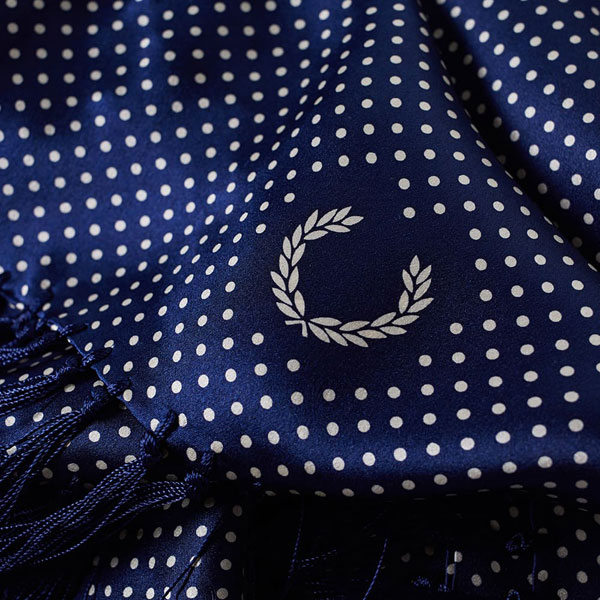 21. Tootal Alternatives: Five 1960s-style mod scarves
As I said at the start, I've taken the opportunity to update some of the more popular features, including this one. If you don't fancy a Tootal and more significantly, paying the ever-increasing price of one, there are other options out there.
Or you just might want to look different than a lot of other people who instantly opt for Tootal. Like many aspects of Mod, it's not about wearing a 'uniform', it's about looking good and creating your own look.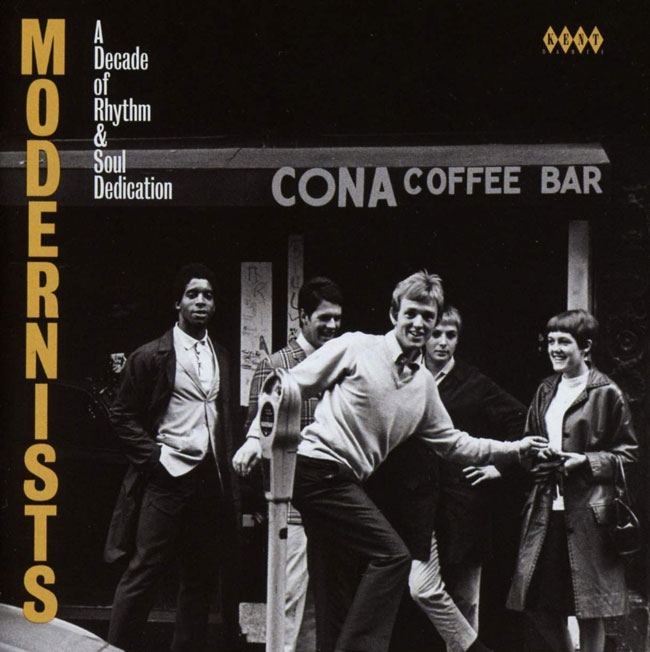 20. Cappuccino Culture by Andrew Longcake
Another article from the New Breed fanzine, covering an otherwise overlooked part of the 1960s Mod scene – the coffee bar.
Andrew Longcake argues that Coffee Bars are the unsung heroes of the 1960s Mod scene. The place where plans were made. It was where you found out what club was hot and what was 'yesterday's scene' and where you would find the latest American button-down shirts.
19. Ric Arts: Paul Weller replica guitars as artwork
Note that these are not functioning instruments, but Ric Arts are Paul Weller replica guitars for your home.
Known as Ric Arts for obvious reasons, this is a tribute to the guitars used by Paul Weller during his time in The Jam. Each one handcrafted and made to scale, ready to feature in your home. A real labour of love.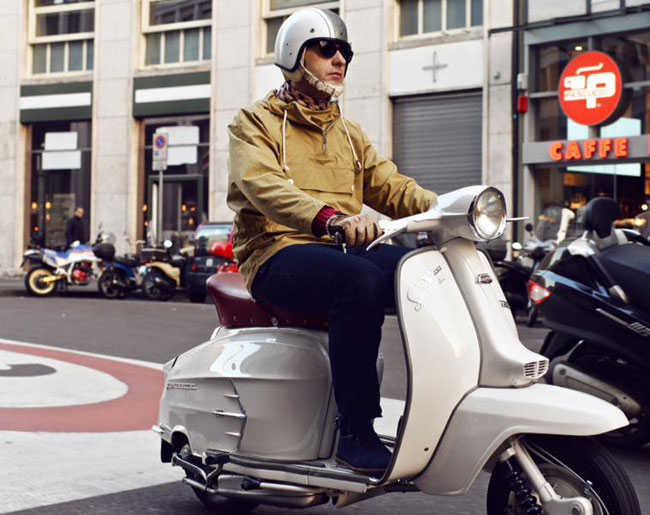 18. Budget v Premium: A tale of two scooter smocks
It's nice to have just one on the shelves, but seeing two scooter smocks available to buy is quite something.
Connection does a premium take on this cult 1960s classic and Jump The Gun does a more affordable version. I did a compare and contrast. But at the end of the day, it's all about your budget.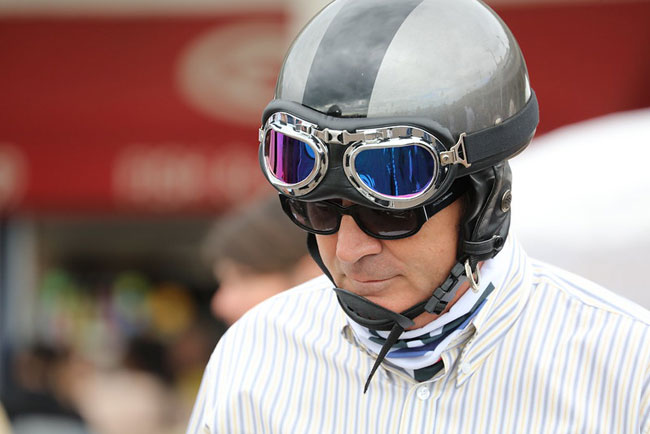 17. Brighton Mod Weekender 2020 photographs by Chris Wild
I mentioned Chris Wild's photos earlier in the round-up. Here he is, but lower than usual.
I think that's because Brighton was a much lower-key affair this year. But still very popular and as ever, lovely photos by Chris who has a lot of skill snapping out on the streets.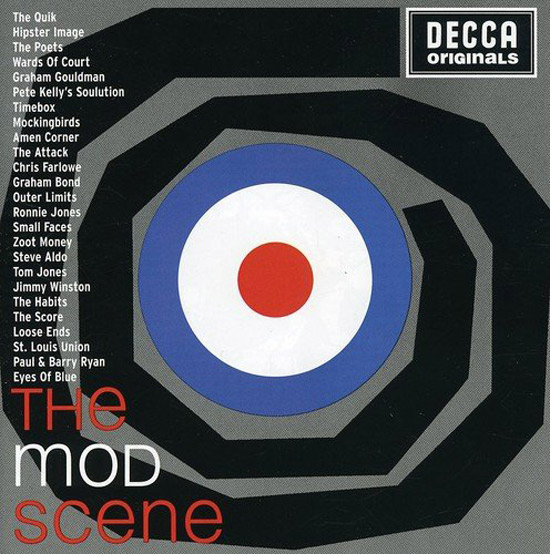 16. 20 of the best budget mod compilations
There are so many to choose from, but I have managed to narrow down 20 of the best budget mod compilations available to buy right now.
Some great tracks and for less than you might think. Although even since I updated this earlier in the year some have disappeared and others have launched. But the majority are still on the shelves.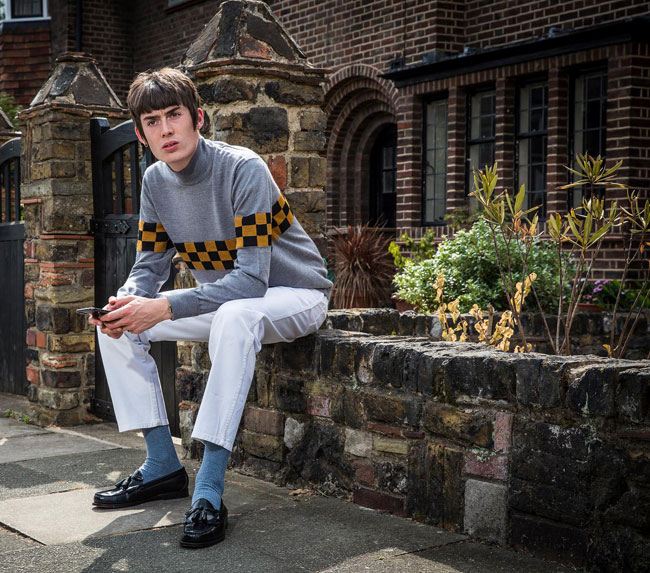 15. Reuben Billingham talks about the Anglozine London label
The second mention for the Anglozine London label, which is a new departure from an old face on the Mod scene.
I talked to Reuben Billingham about the clothes and the inspiration for a label that has really made its mark in 2020 on the Mod scene. Top-quality clothing that doesn't follow the crowd.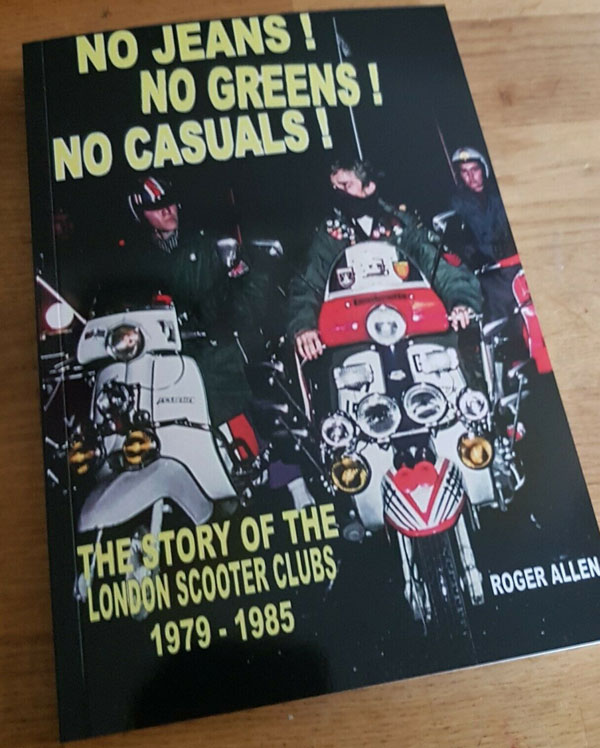 14. No Jeans! No Greens! No Casuals! The London Scooter Clubs 1979-1985
The surprise book 'hit' of late last year was this independent offering.
It's about how a number of Mods dropped the 'fashion' part of Mod and followed the scooter boy look of the Northern clubs, resulting in bans from the Mod venues. But they created their own scene, with this book looking at the clubs and their stories.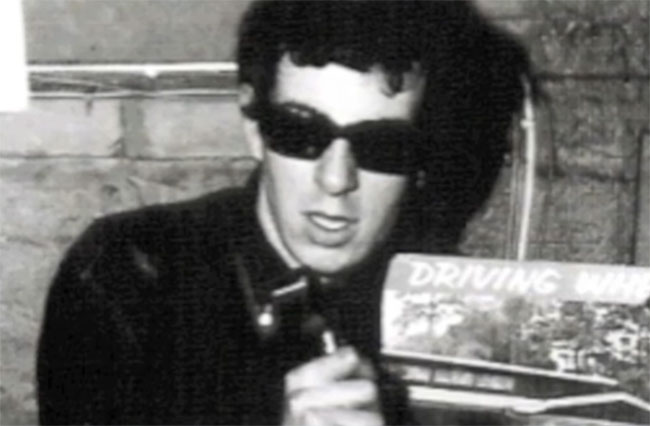 13. Final interview with Twisted Wheel DJ Roger Eagle
Another New Breed interview and a significant one too. The Final interview with Twisted Wheel DJ Roger Eagle.
Despite being seriously ill, Roger agreed to be interviewed for The New Breed at his North Wales home. It was intended to be the first of three visits, but ill health meant this was the last chance to speak to the iconic DJ. One of the best reads of the year.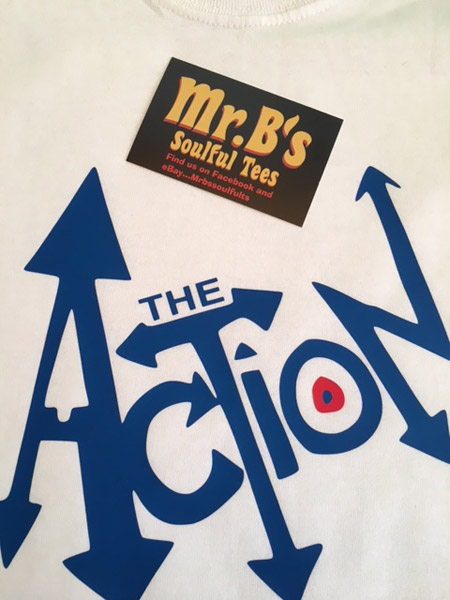 12. Mod and 60s t-shirts from Mr B's Soulful Tees
I mentioned that someone else has got in on the 1960s logo market – and it's this label.
Actually, it's one man and his label. Billy, the man behind it, has an ever-increasing selection of t-shirts and sweatshirts, both logos and logos. Lovely things too – I've picked up a couple of these in the recent past.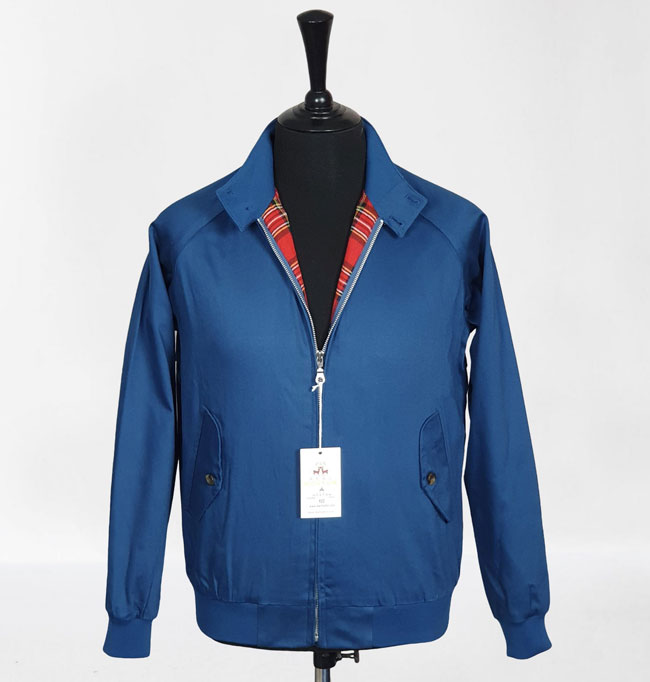 11. Modculture buying guide: The Harrington Jacket
There are plenty of options out there for the Harrington Jacket right now, so I thought we would pick out the best and the rest at the full range of price points.
In fact, I updated this earlier in the year as a couple of jackets were no longer available. But things haven't changed too much – jackets from the market leaders plus more affordable competitors.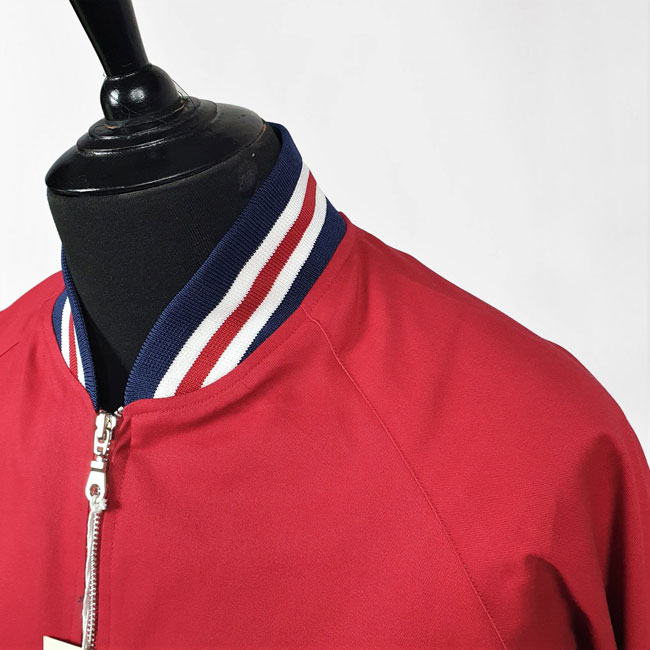 10. Budget monkey jackets by Real Hoxton
Another label that made its name this year is Real Hoxton.
It offers Mod classics at reasonable prices – and without compromising on quality. Its monkey jackets are a fraction of the price of the Fred Perry jackets and in my book, just as good.
9. 20 of the best Mod knitwear labels
A much overdue round-up of knitwear labels catering for the Mod scene directly or indirectly.
There are more labels out there than you think. Which is why there are 20 collected here and still a few that didn't quite make the grade. Whatever you budget, there should be a knit here for you.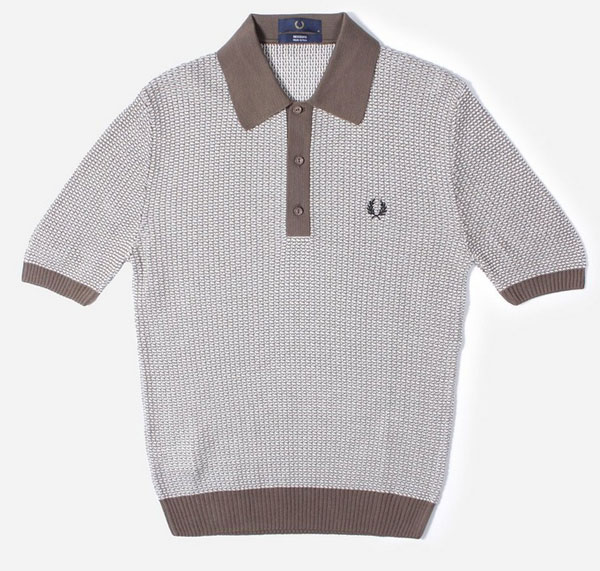 8. How to do Mod on the cheap – without buying cheap brands
Another ever-popular article and another that was updated this year.
Again, quite self-explanatory. Hunt around and buy at the right time and you can get the more pricey labels for similar money to the budget competition. You really don't need to compromise if you have less cash in your pocket.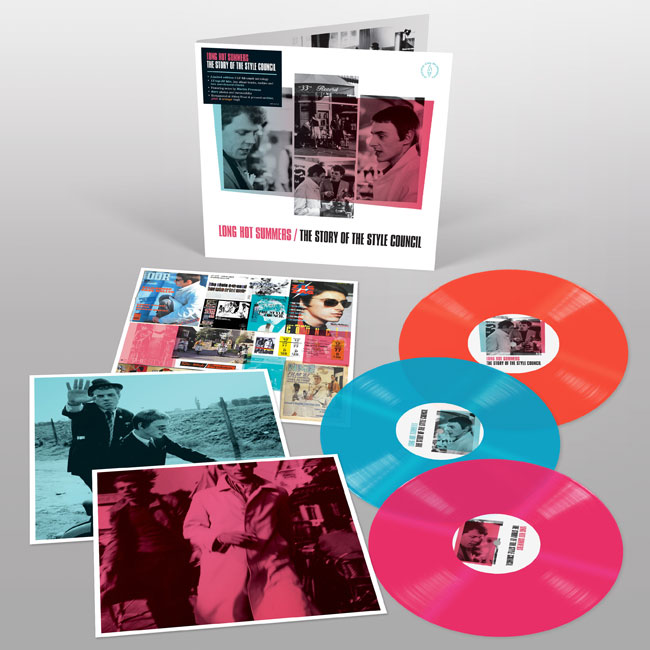 7. Long Hot Summers: The Story of The Style Council vinyl set
Yes, more Style Council. The vinyl set that everyone wanted on coloured vinyl.
The music you mostly have I'd guess. But the package was new and it did have two unreleased tracks. Outside of that, hits and classics to coincide with the Sky Arts documentary.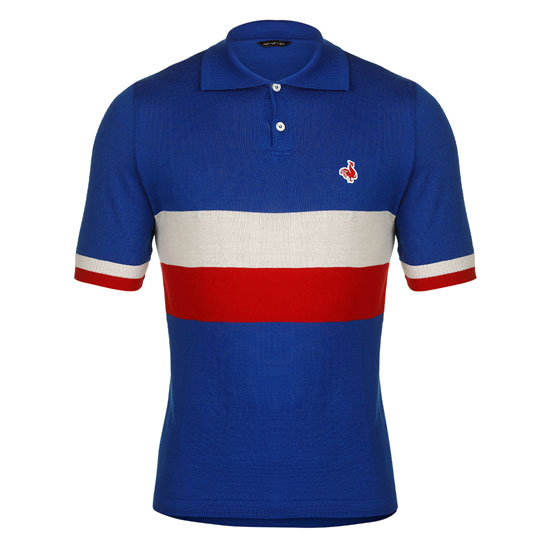 6. Top 10 cycling tops and shirts for Mods
Cycling shirts have always been popular on the Mod scene and I'd say it has never been a better time to buy one.
The appeal of cycling and the crossover nature of the look means a lot of classic tops are available. I have picked out 10 of my favourites, updating the selection a couple of months back.
5. Reissued: 1960s Adidas Japan trainers
Some Adidas reissues are in ridiculously small numbers. Others much less so. This was expected to be the former but ended up the latter.
Which means you can probably still pick up a pair of this classic 1960s design if you missed it. It's a stunner, one of Adidas' best, but one you'll need to work hard with to keep clean.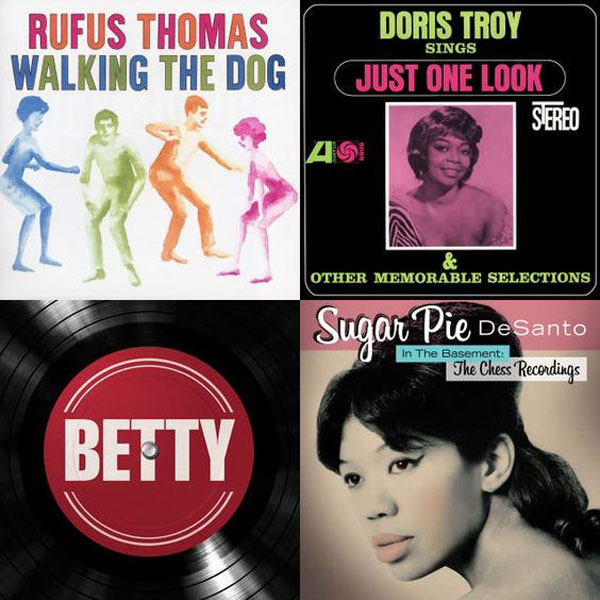 4. The Mod Top 100 as compiled by Randy Cozens
One of the all-time most popular features, although I did tweak it this year and put ut back under the spotlight.
You know the score. Randy Cozens was a '60s Mod who was asked by music magazine Sounds to compile a Mod Top 100 from the original Mod era. He did – and it's here – along with a Spotify playlist featuring most (but not all) the tracks.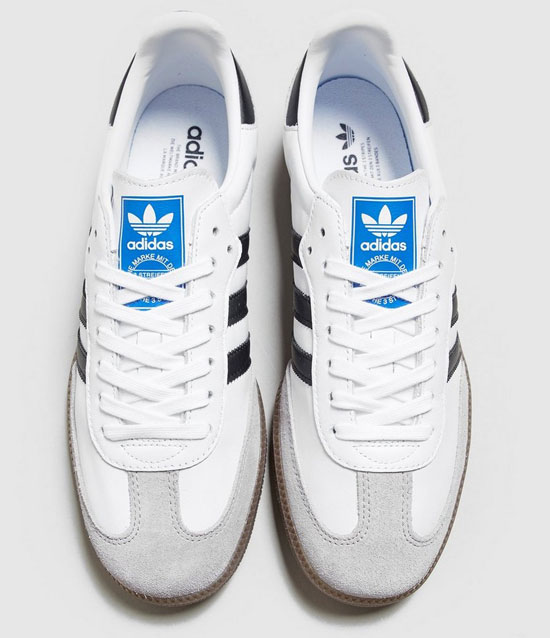 3. 10 of the best 1960s-style trainers
Some years back I did a top five of these, then promptly forgot I wrote it. Then I realised how popular it was, so completely rewrote it this year.
Classic sports shoes in a 1960s style. Most from that era and most still available to buy right now. These shoes come and go, but some always stay in the frame.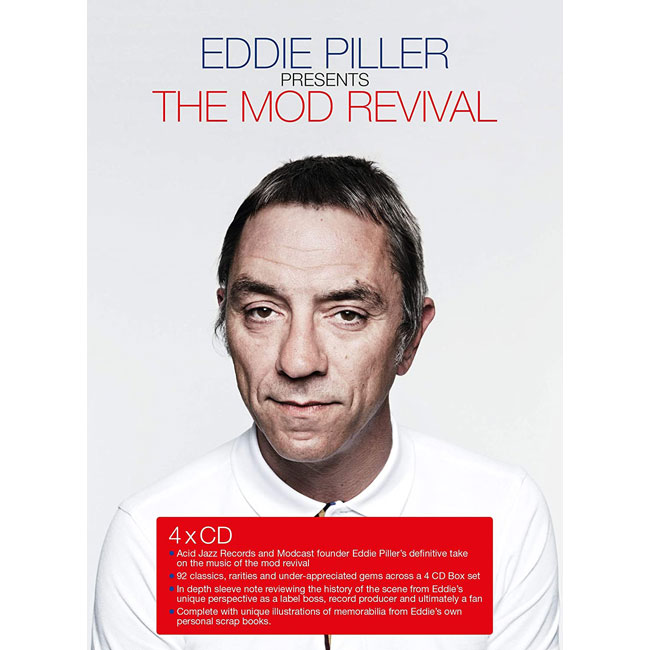 2. Eddie Piller presents The Mod Revival CD and vinyl set
I had this nailed on for the top spot. But the traffic doesn't lie.
Still a valiant effort though and a hugely popular release. For good reason. Demon and Eddie did a great job with this. The tracklisting created a bit of conversation (to say the least). But I really loved it. And that's from someone who isn't naturally drawn to the Mod revival.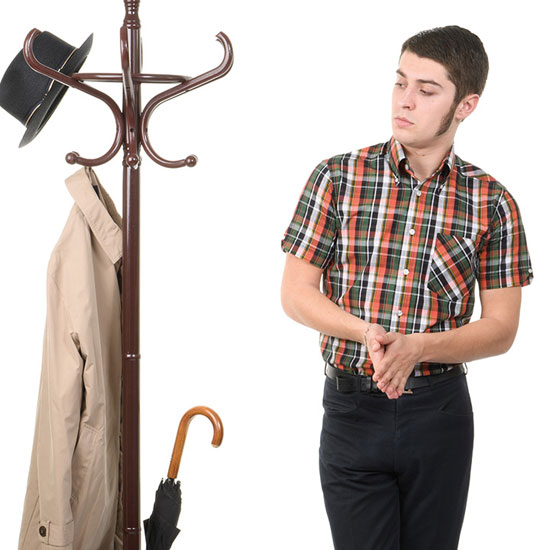 1. Top 20 mod labels for the 21st century
The Mod revival box was beaten by what is the most-read article on the site. And one that was re-worked in 2020 because labels really do come and go. Yes, even Mod labels.
As you can tell from the features above, there are some new labels making a mark and some established ones that really are struggling to keep up right now. Small in-house brands seem to be the ones to watch.
Have a look at the current top performers (at least, in my view) and at the same time, check out the most popular article on Modculture in the last 12 months.
That's it. More new content is arriving soon. If you have any ideas or have seen anything around, please do get in touch.
Love Modculture? If you enjoy what you read or have benefitted from it and want to
help with the ever-increasing costs of the site and newsletter
, you can always
buy me a coffee at Ko-Fi
. Every penny is helpful and appreciated.