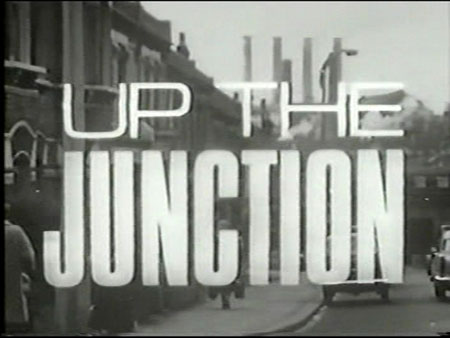 No, not the '67 movie version, the original TV version of Up The Junction, originally a Wednesday play from 1965 directed by Ken Loach, will be screening at the NFT as part of United Kingdom! Radical Television Drama Before and During Thatcher.
The screening is part of a double bill on November 4th with Diary of a Young Man, another Loach work, this time from 1964 about two lads seeking their fortune in London.
If you're a fan of classic British TV, there are other rarely-shown gems showing too, including Dennis Potter's Vote, Vote, Vote for Nigel Barton, Ken Loach's The Big Flame, Scum, Bloody Kids, Oi for England and Made in Britain.
The season runs through November, you can check out the full listings at our Cinedelica site.
United Kingdom! TV season details at Cinedelica