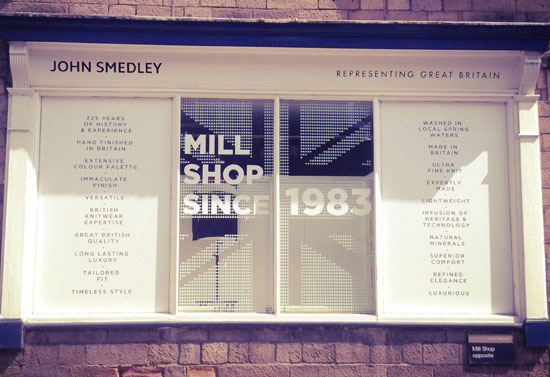 Knitwear lovers rejoice! There's a two-day John Smedley Mill Sale coming up in July.
Of course, that means classic John Smedley knits at massively knocked down prices. All you have to do is make your way to the Smedley mill. According to our man at the mill, prices will be in the mid £20s for 'perfect quality' items this time. You only need to look at the company's retail site to see how much of a markdown that is.
The dates for the sale are Friday and Saturday 11th and 12th July and the John Smedley mill can be found at Lea Mills, Matlock, Derbyshire. DE4 5AG (just stick that into your mapping device or phone of choice for directions).
The sale usually runs from 10am to 4pm each day, so we would imagine it's the case this time too.