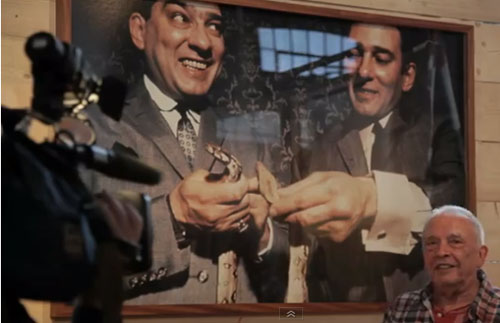 Not the longest clip, but David Bailey talking the East End ahead of his new exhibition is well worth a couple of minutes of your time.
The film is from Crane.TV and focuses on the his native East End of London rather than he more glamorous side of his work. That's because his exhibition, East End, focuses on that very subject.
That show opens this month at Compressor House, Royal Docks, Dockside Road, Newham, London, E16 2QD and features images Bailey has taken since the 1960s of the East End.
You can find out all about the exhibition here.