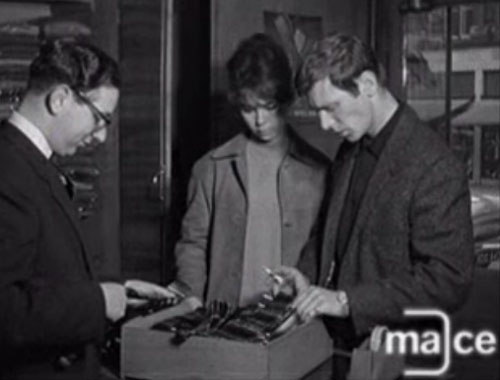 Another interesting video clip, with a tailor known as Mr Holland talking about the younger man and his changing tastes in suits, dating from 1960.
Mr Holland was based somewhere in the Midlands, but was obviously the 'go to' man for the younger generation, commenting on the changing tastes of men in 1960, their urge to use 'colour' and how they were influenced by continental styles.
A rather short clip (at just over three minutes), but well worth watching.
Watch the video clip at the Mace website