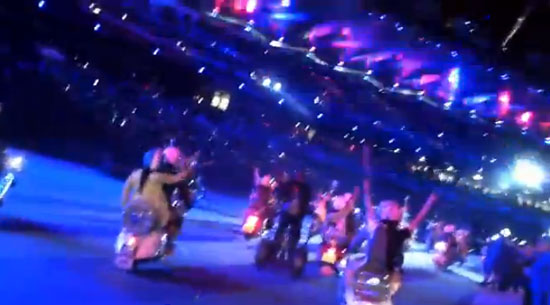 Credit to CrocodileJock via Twitter for flagging up this particular Olympics Closing Ceremony moment on video.
The Kaiser Chiefs part of the event was perhaps the most cringeworthy of the lot, but that was down to the truly awful cover version rather than the scooters, which look pretty impressive.
If you want to know just what it was like riding round the stadium in the convoy of scooters, check out this video, which was shot by someone riding one of them. It's amateur footage, but it's still an interesting view of the event.