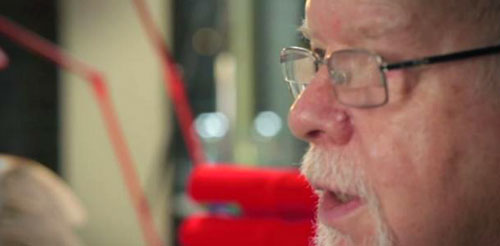 Remember those Sir Peter Blake Fred Perry polo shirts? Well, there was a launch event with Fred Perry, which featured Sir Peter Blake. The interview below was conducted then.
It's not really about the polo shirts though. It's more about art, pop art, mods, fashion and Blake's own work and style, with some images of the Blake-themed store thrown in for good measure.
Well worth 10 minutes of your time, that's for sure. Check it out below.