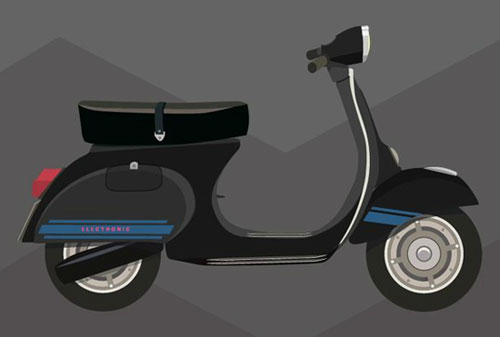 Fancy watching an animation showing how the Vespa has changed in 60 years? Well, read on for Vespalogy.
French design agency Nomoon has created a graphic retrospective or illustrated mini movie (take your pick) showing the different Vespa models from 1943 though to 2013.
It lasts around 90 seconds and it is rather good. See below.