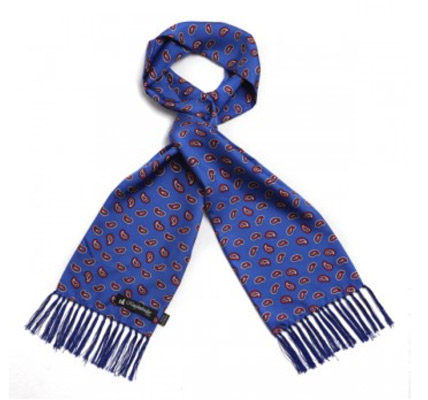 Another variation on the (increasingly) well worn Tootal theme, these paisley silk scarves by Knightsbridge.
Not that there's anything wrong with more choice. On the contrary, the more the merrier. Indeed, if you want a paisley scarf, these are well worth checking out. A good number of colours and paisley designs available, each with the tasseled edging and each made of silk.
If you're in the market for something like this, so check out all the designs at the retailer's site. Prices are around the £54 mark.
Find out more at the Knightsbridge website