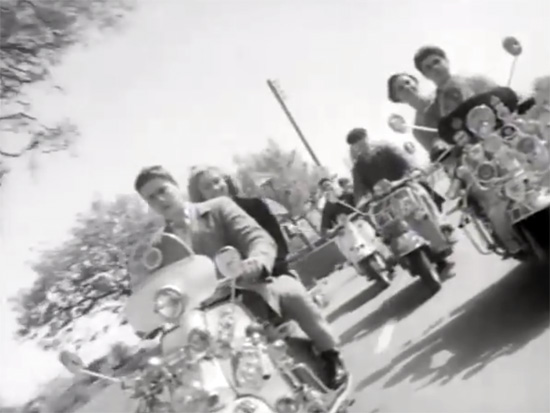 Now, this is amazing, a Cadbury's Mod advert from 1966. Yes, Mod was that big at the time.
It's quite something too, as you can see from the video below.
What can you say? A Mod in his parka relaxing on the beach enjoying a certain chocolate bar, while the rest of the 'pack' head down the road on light and mirror-covered scooters.
Ok, it's all a bit of a cliche, but what do you expect? This is an ad for a chocolate bar, not a serious piece of cinema.
Personally, I love it. It has a flavour of the original mod scene, even if it is probably full of actors and models. 30 seconds or so of Mod fun, 1960s-style.
Watch it here…and if you see a mod-themed advert or anything similar on YouTube, please do let me know about it.