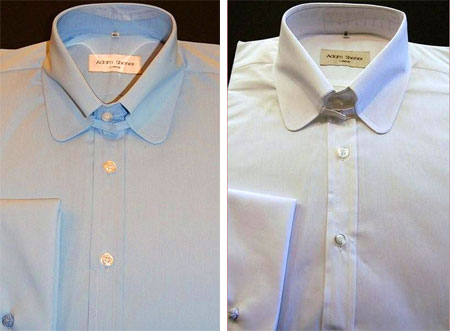 You can pick up most styles of shirt on the high street, but a tab collar shirt is much harder to find. Just as well Adam of London does them mail order.
All Adam of London shirts are great quality – British made, 100 per cent cotton and in the case of the tab collar shirts, with a slim fit, that tab collar, placket front, two darts and a sewn in box pleat in the back, along with double cuffs.
They don't cost a fortune either, starting at £45.
Further reading: Adam of London website