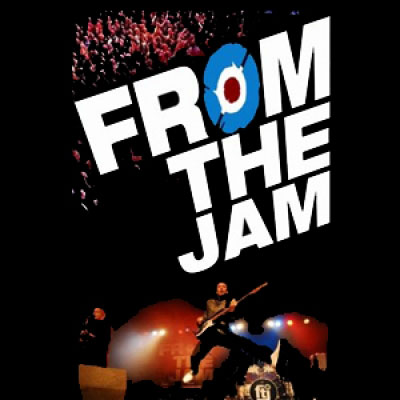 There's no chance of The Jam reforming, so you'll have to settle for the next best thing. Which is probably Bruce Foxton & From The Jam and the All Mod Cons 35th Anniversary Tour.
A tour is booked that covers pretty much every corner of the UK, with Bruce Foxton and From The Jam frontman Russell Hastings are joined by Steve "Smiley" Barnard to recreate the band's seminal album. From The Jam will be performing All Mod Cons in its entirety followed by a selection fro the rest of The Jam's back catalogue.
According to Russell Hastings: 'Bruce has often commented on the general vibe in the studio and the feeling that 'they were onto a good thing' as every track stood out and was fun to do! When we were recording his 'Back In The Room' album, the recording process was likened to that of All Mod Cons and we thought, why not play the album front to back as it had never been done before. Also tracks like 'The Place I Love' and 'Fly' were never in the live set.'
All the dates are below – or if you want more nostalgia, check out Making Of All Mod Cons documentary, featuring interviews with Paul Weller, Bruce Foxton and Rick Buckler, which is also below.
September 2013
Wednesday 11th 'ALL MOD CONS' Kilworth House Theatre, Leicestershire £25
Thursday 19th 'ALL MOD CONS'. Birmingham Town Hall £19
Friday 20th 'ALL MOD CONS'. The Komedia, Bath £18
Saturday 21st . 'ALL MOD CONS' The Globe, Cardiff
—————-
October 2013
Thursday 3rd 'ALL MOD CONS' The Rothes Hall, Glenrothes, Scotland £20
Friday 4th 'ALL MOD CONS' The Concert Hall, Motherwell. Scotland £20
Saturday 5th 'ALL MOD CONS'. The Picture Dome, Holmfirth. £20
Saturday 12th 'ALL MOD CONS' Portsmouth Pyramid Centre, Fund raiser with special guests Terry Hall and Neville Staples. £23
Friday 18th 'ALL MOD CONS'. 02 Academy, Oxford £18
Saturday 19th 'ALL MOD CONS'. The Leadmill, Sheffield,. £19
Sunday 20th 'ALL MOD CONS'. Skamouth Fest, Great Yarmouth
Thursday 24th 'ALL MOD CONS' Quarterhouse, Folkestone, £20
Saturday 26th 'ALL MOD CONS' AFC Wimbledon, Kingston upon Thames £20
—————
November 2013
Friday 1st 'ALL MOD CONS' Clapham Grand £20
Saturday 2nd 'ALL MOD CONS' Newcastle Academy £20
Thursday 7th 'ALL MOD CONS' Brewery Arts Centre, Kendal £20
Friday 8th 'ALL MOD CONS' The Corn Exchange, Hertford £20
Saturday 9th 'ALL MOD CONS' The Forum, Billingham £20
Friday 15th 'ALL MOD CONS' Meres Centre, Grantham £22
Saturday 16th 'ALL MOD CONS' The Epic, Norwich. £20
Sunday 17th 'ALL MOD CONS'. Corn Exchange, Exeter £20
Thursday 21st 'ALL MOD CONS' The Met, Bury £20
Friday 22nd 'ALL MOD CONS' The Tivoli, Buckley £20
Saturday 23rd 'ALL MOD CONS' The Cockpit Leeds £20
Saturday 24th 'ALL MOD CONS' G Live, Guildford £23
Tuesday 26th 'ALL MOD CONS', The Musician, Leicester
Wednesday 27th 'ALL MOD CONS' The Cavern, Liverpool £20
Thursday 28th 'ALL MOD CONS' Evoke, Chelmsford
Saturday 30th 'ALL MOD CONS' The Grand Clitheroe £20
—————-
December 2013
Thursday 5th 'ALL MOD CONS' The Brindley, Runcorn. £20
Friday 6th 'ALL MOD CONS' Rock City, Nottingham £20
Saturday 7th 'ALL MOD CONS' Bristol details tba
Thursday 12th 'ALL MOD CONS' The Slade Rooms, Wolverhampton Civic Hall
Friday 13th 'All MOD CONS' Concorde 2, Brighton £20
Saturday 14th 'ALL MOD CONS' Concorde 2, Brighton £20
http://www.ents24.com/uk/tour-dates/from-the-jam