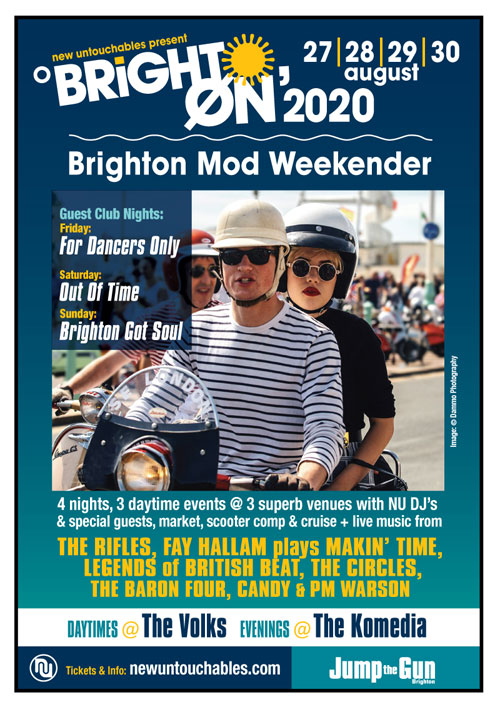 The schedule for the Brighton Mod Weekender 2020 has been confirmed, running over the Bank Holiday weekend, 27th – 31st August 2020.
Important: Note that all of this is likely to be subject to restrictions in the UK at this time. Stayed tuned for any updates ahead of the August event.
Yes, the event just keeps on growing and has now spread out over four days in late August, with tickets on sale now for the main evening events, which take place at Komedia, which isn't far from the much-loved Jump The Gun store.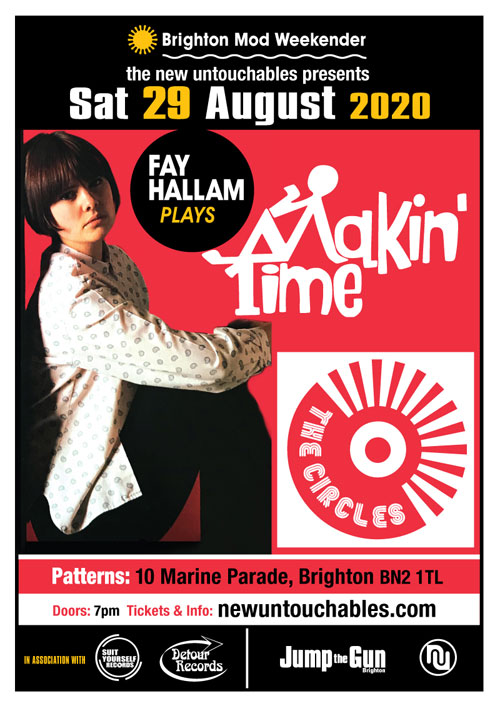 Komedia has two rooms, which take in a large wooden dancefloor, air conditioning and two reasonably priced bars. Pretty much everything you want once you factor in the music and the people.
Talking of events, this is what will bene on offer:
KOMEDIA MAIN ROOM
Doors 11pm Mod Club Sounds & Classics with NUTS DJ Team: Rob Bailey, Lee Miller & Chris Dale plus special guests Bill Kealy, Sean Chapman, Glyn Preece, Marco Starri, Charles Whitehouse, Neale Dewey, Mick Taylor,
Sue Brick and Alan Saunders
Friday guest club night is FOR DANCERS ONLY (Ireland)
Saturday guest club night is OUT OF TIME (Wolverhampton)
Sunday is BRIGHTON GOT SOUL plus the MOUSETRAP MOD ALLNIGHTER (studio bar)
KOMEDIA STUDIO BAR
BEAT CLUB with live music & DJs: Dr Robert, Gary Milan, Emilio Smartboy and Lee Petryszyn playing Big Boss British Beat, Garage and Psych.
Friday 10pm: THE BARON FOUR
Saturday 9.30pm: PM WARSON & CANDY
Also note that the weekend also features FAY HALLAM plays MAKIN' TIME + THE CIRCLES at Patterns Club on Saturday 29 August from 7-10pm.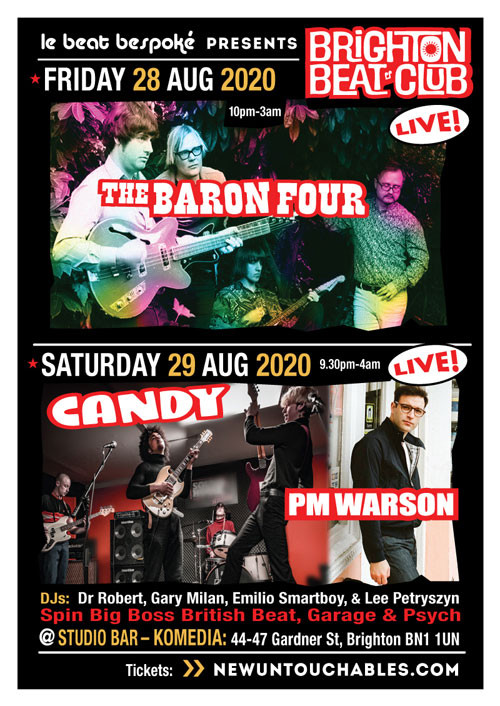 DAYTIME:
Daytime events reveal around Volks, which is 200 yards east of Brighton Pier. The Volks has an impressive bar and serves food all day and if you get there early enough, access to the outside terrace.
Entry is FREE for daytime and it is family-friendly over the Friday, Saturday and Sunday.
Sunday afternoon also features Scooter Competition, which is held outside the Volks between 14.00 – 15.00. That is followed by a ride-out to Smugglers Rest in Peacehaven.
There are also daytime sessions from noon until 5pm with DJs and a market selling records, vintage and bespoke clothes, art and memorabilia.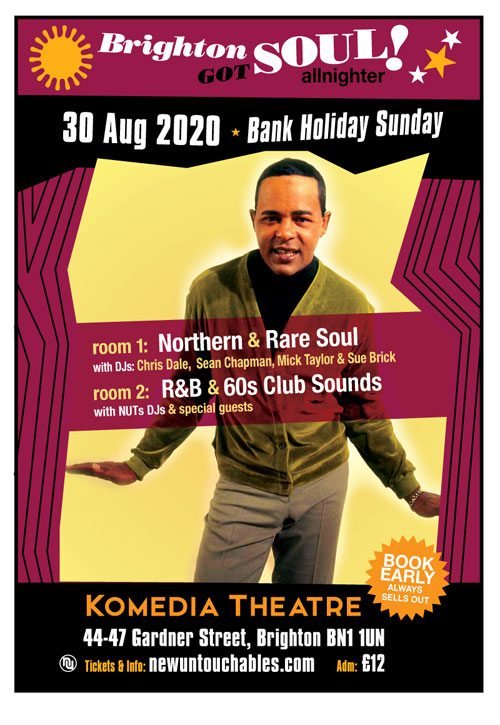 TICKETS:
Note that all evening events are 18 years and up.
Brighton Mod Weekender tickets are on sale now. You can buy them here.
Accommodation can be found at www.visitbrighton.com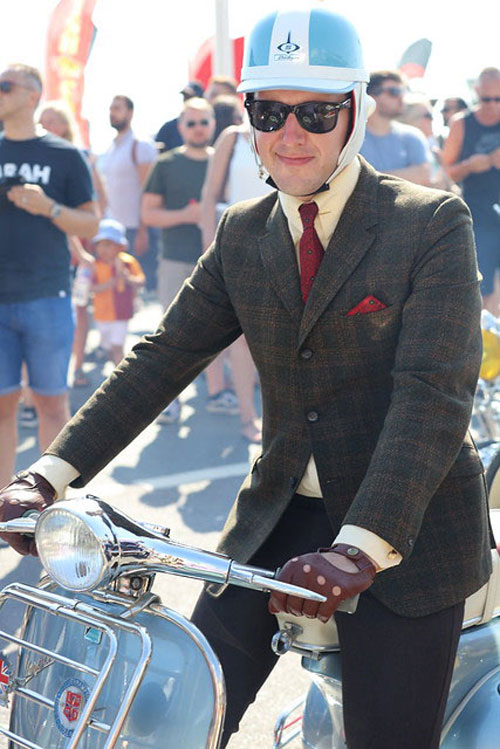 If you want a flavour of the daytime atmosphere, please do check out the wonderful gallery on this site, courtesy of the lens of Chris Wild. 2020 photos are here and 2018 photos are here.