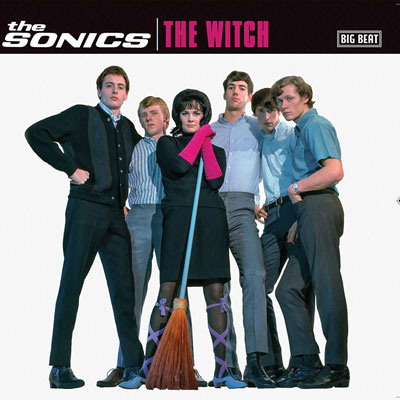 Garage collectors (or indeed, anyone with good taste) might want to get a pre-order in for The Witch EP by The Sonics on Big Beat.
Vinyl EP that is, which is always nice to see. A limited edition release, the The Witch EP features for the first time on vinyl, the rare 'switchblade' version of 'The Witch, complete with Larry Parypa's scraping metal effect. Also on vinyl for the first time is the full-length recording of Psycho direct from the studio master tape, with the other titles being the band's cover of Richard Berry's Have Love Will Travel and the original take of The Witch.
Grab one from Ace, which is taking pre-orders for £9.98.
Find out more at the Ace Records website