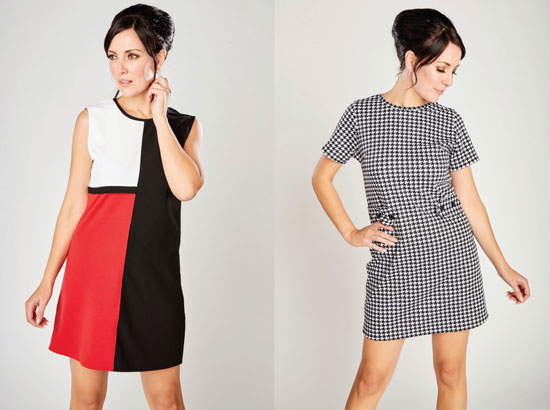 You might recall we interviewed maker Melanie last year. If you liked what you saw then, you'll probably love the new Love Her Madly Autumn/Winter 2017 dress range too.
Essentially it's more of the same, which is no bad thing. Love Her Madly has made a name for itself with its 1960s-style dresses, selling clothing to all corners of the world, as well as producing designs for both the All Or Nothing musical and the Quadrophenia musical cast.
So new designs should prove popular. Eight new dresses are on the market, all of which are pictured above and below. All are produced in sizes 6 through to 18 or can be made to measure using a bespoke service. All are handmade of course and can be sent anywhere in the world.
Prices are between £50 and £60, depending on the dress you go for.
Find out more at the Love Her Madly boutique website