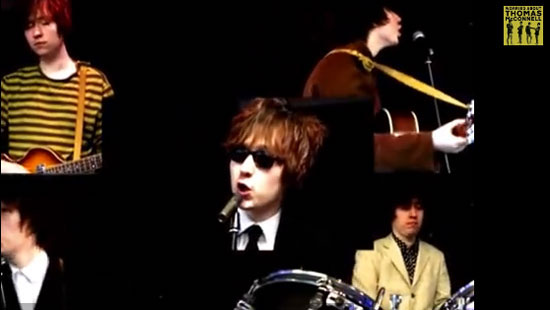 Just had this drop into the inbox – and you mow what? I quite like the sound of Thomas McConnell.
Ok, you might need to love the early to mid-60s Beatles sound to fully appreciate it, but this young lad from Liverpool and his equally young band (actually it's just him duplicated!) seem to have got that modern take on a vintage sound thing pretty much down to a tee. Catchy song as well.
He's toured with some of the Liverpool old school, as well as appeared with the likes of Steve Cradock and the Pretty Things. Also had a tune on a Mojo CD too (a Beatles cover naturally).
Anyway, this is one of his own and you see the video below. On top of that, the track is being offered as a free download here and you can catch the man on Facebook and Twitter.
Oh yes, more music here too.