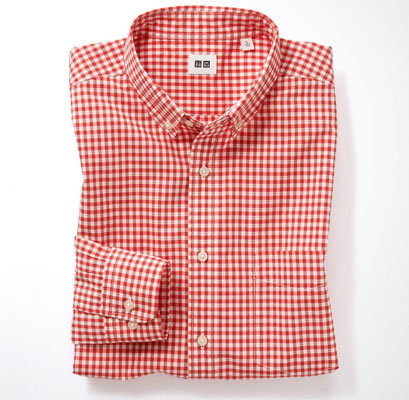 It's a temporary offer, so if you want to top up on some cut-price button-downs at Uniqlo, you might want to get fairly sharpish.
A few colour options available, but as wardrobe staples go, you can't go far wrong with the gingham button down shirts. A cotton shirt with gingham check, chest pocket, the button down collar and four colour choices. That about covers it.
At £14.90, you can't go far wrong (unless you love a larger collar, obviously).
Find out more at the Uniqlo website