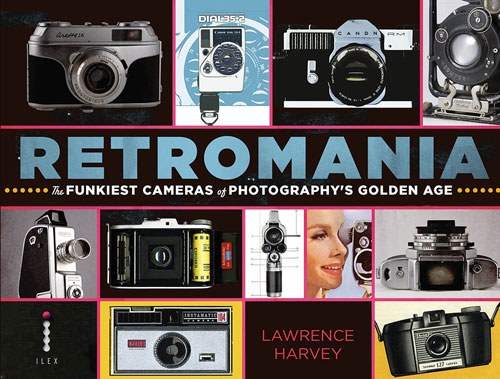 If you have succumbed to the craze for film photography, but want something a little more 'classic' than the latest Lomography camera, you'll probably be the ideal candidate for Retromania: The Funkiest Cameras of Photography's Golden Age .
Author Lawrence Harvey is a collector of cameras and accessories from that golden age – that being the 20th century. Auctions, car boot sales and junk shops have all produced the 60+ models featured here, from the early Folding Pocket Brownie from the turn of the century through to the recent Lomo cameras and the first forays into digital photography (although all but a couple here are old school film cameras).
It's a fascinating read. At least, it is if you fancy yourself as the photographer from Blow-Up or a budding David Bailey.
All the cameras are listed in chronological order, from the obvious like the Brownie, the Olympus Trip and Polaroids, through to the weird and wonderful, with plenty of photographic eye candy along the way. Gems from the '50s and '60s like the Zeiss Ikon Movinette 8, the Lomo Smena-8 and the the Canon Dial 32-2 look as cool today as any camera on the market.
All the camera listings come with a photo of the model, some old ad or instructional material, a breakdown of its heritage and significance, what it does and important facts like the film you use in it. If there's one thing lacking, it's a critical eye on all of the cameras here and perhaps a list of camera worth picking up for the beginner. Maybe the facts allow you to make up your mind.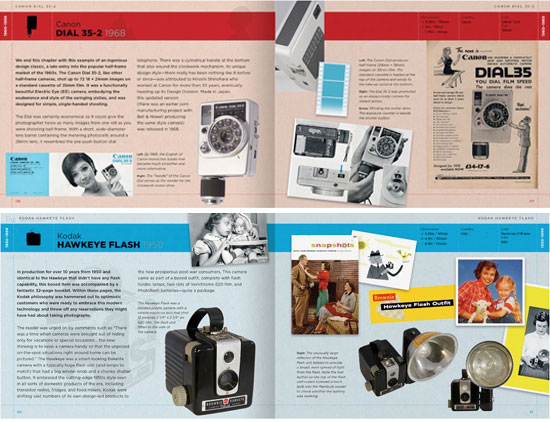 But what it does offer is an excellent reference guide over the 176 pages, the kind of guide that should be invaluable if you are shopping for a vintage camera on eBay, doing those car boots or if you spot on in a junk shop.
You suspect the growing popularity of Lomography and the growing appeal of film photography in general means there are less of these cameras to be had for a couple of quid than perhaps there were a few years back. But a quick glance at eBay does show thousands of listings under vintage cameras, so maybe not.
Either way, this book should help you along the way if you fancy giving up the Lomo cameras and opting for something with more heritage and (dare I say it) style. If you love vintage design, you'll probably find it worth a browse in your local bookshop too.
Find out more at the Amazon website
Save