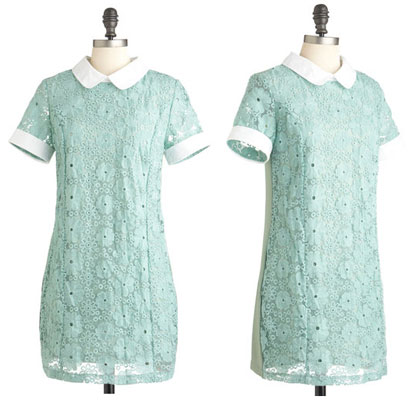 Certainly not as cheap as the George at Asda shift dresses we featured recently, but this Sage You'll Be Mine Dress at ModCloth might be worth the extra outlay.
Perhaps more suited for the warmer months, this 60s-style number is in a shade of soft green (although it looks turquoise in the shots), with the outer layer featuring that embroidered flower design, contrasted by a bright white collar and matching trim on short sleeve. It's also lined, as you might have guessed, to protect your modesty.
More details and the measurements on the site, with the price at $109.99 (around £70). Note that ModCloth ships worldwide.
Find out more at the ModCloth website