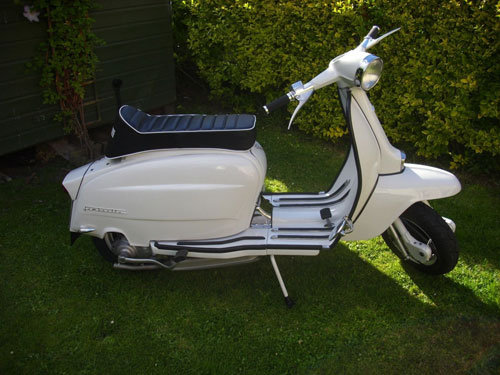 Lovely example of a 1962 Lambretta Li 150 Series 3 on eBay right now.
According to the seller, this scoot has done around 400 miles since a 'total rebuild'. The frame has been shot blasted before getting a 'professional' paint job (candy white with gloss black), while the engine has had a 'full nut and bolt' rebuild. Many more upgrades and additions too – see the listing for the full breakdown.
The end result is described as 'totally stunning', which is hinted at in the images. Talking of those, there are more on that listing if you want to see more detail.
As for the price, that's currently at £2,050.
Find out more at the eBay website