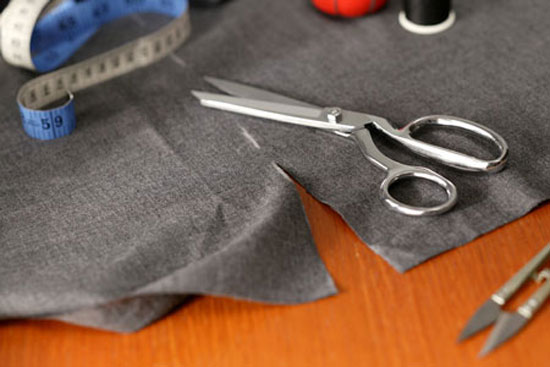 Note that I independently write and research everything in this article. But it may contain affiliate links.
Neil Lee has produced a guide to the detailing you need to consider before you visit a tailor. Consider these points, visit a recommended tailor, and you'll have no problems whatsoever.
The details below are just a guide for you to take to a good tailor. Some of the names used for the various styles vary slightly from tailor to tailor. My best advice would be to get a suit made that fits well and you feel comfortable in. If you use a recommended tailor (see elsewhere on the site), they will be familiar with the detailing described below, and having your suit made will be a far more straightforward experience.
Style Of Suit:
The first thing to consider when buying a suit is whether you want the suit single or double breasted and if you want it "waisted" or "straight".
This is approximate – you can always change your mind on the first fitting anyway.
Vents:
These are very important. The classic length of a vent is normally 5 inches, but anything up to 12 inches is acceptable. Also where you want your vents is equally important. A centre vent is just as good as side vents, it all depends on your personal taste.
Pockets:
On a jacket these can be straight, or point up or down at 45 degree angles. Most "mod suits" have ticket pockets and always on the right hand side.
Bottom of the jacket:
This can either be rounded or at right angles. Both look good, but right angles generally look better on a double breasted suit.
Style of the lapel:
Again, very important. most mods go for a slim lapel. Lapels normally finish at the point between your nipples. Although if you go for a 4 button suit the lapel may well be smaller.
Stitching:
On your suit, this can have the effect of making it look totally different. A hand stitched suit always looks that bit better, it looks like a lot more effort has been made in it's creation.
Lining and material:
These are always a personal thing, but most mods have at least one mohair suit in their wardrobe.
Cuffs:
For your suit, you have a choice of either butterfly, plain or double cuff. The butterfly cuff probably being the most elaborate, but with the plain cuff you can always ask for it to be made so it does actually "undo".
Buttons:
On a suit, buttons can be covered and the number on a suit varies with the style of suit. Most single breasted suits have a three button opening, whereas most double breasted suits will be four button opening.
Half belt:
An optional extra with a suit. You can have it plain or with two buttons at either end.
Cut Of Trousers:
The first thing to consider with trousers is the cut of them. Do you want hipsters or normal waist trousers. Hipsters can vary from a 5″ rise to an 8″ rise. After that they are more a normal trouser. Most mods go for a flat fronted trouser.
Trouser Bottoms:
The bottom of a pair of trousers can have many added features, you may want a small split in the bottom of the leg or a triangular shape cut into the seam, also a lot of people like to add a button or two. A pair of trousers with the seams sewn back can also look smart. A style not often seen is a small epelete about 2″ up from the bottom of the trouser leg.
Cut Of Trouser Bottom:
The cut of the bottom can be in many different styles, they vary from the cavalier cut, to the stepped bottom. The first being where the front of the leg is gradually lower than the back. The latter being where the back of the trouser is stepped 1″ lower than the front. The bottom of trouser can also be any size from 14″ to 18″, 18″ being very "kick out" and 14″ being vey slim. Very much down to personal preference.
Trouser Pockets:
Pockets on trousers can be frog mouth, vertical or slanted at an angle. A lot of mods also like to have flap pockets on their trousers. Having more than one on one side of the front is quite often seen.
Belt Loops:
Belt loops on trousers can be many different styles, varying from 2″ thin loops to 2″ tunnel loops. The tunnel can be any length from 1″ to 4″, or maybe a continuous tunnel all the way round. Another popular feature is the "epelete belt loop".
Trouser Buttons:
Buttons on trousers can also be covered, or normal but never mixed. A button inside the trouser will take pressure off the outside zip button, which can be a french bearer style.
Trouser Lining:
A nice touch is a lining in the trouser leg.
Save
Love Modculture? If you enjoy what you read or have benefitted from it and want to
help with the ever-increasing costs of the site and newsletter
, you can always
buy me a coffee at Ko-Fi
. Every penny is helpful and appreciated.