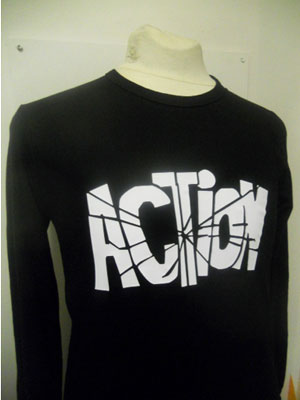 Credit to Art Gallery on Twitter for flagging up The Action and The Artwoods long-sleeve t-shirts, currently selling via eBay.
They're the work of Toerag t-shirts, who sell the shirts either via their Facebook page (if you get in touch with them) or directly via eBay, where limited numbers of these hand-printed t-shirts are currently being offered.
Because numbers are small it's a case of first come, first served for all the designs, our favoutes being The Action and The Artwoods here (you might also like The Who designs too).
Prices are £12 each.
Find out more at the eBay website