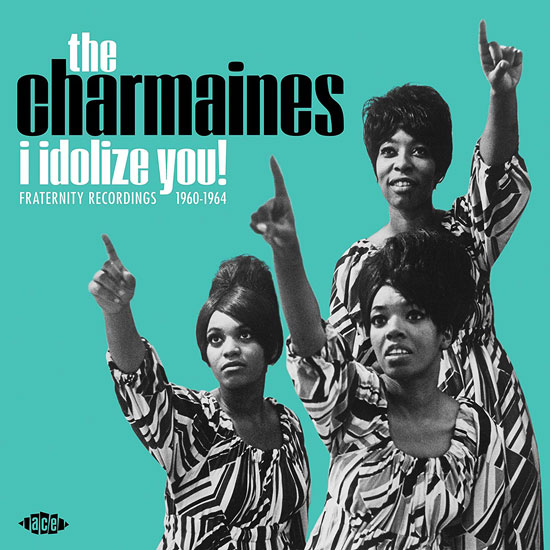 If you've picked up on any of their tracks on the dance floor, you might want The Charmaines – I Idolize You! 1960-1964 vinyl release.
This is a 14-track, vinyl-only release focusing on a band who have occasionally appeared on the 'wants' list of classic soul collectors, but haven't really been celebrated as much in their own right.
Once Cincinnati's leading 1960s girl group, they got a contract with Fraternity Records in 1960, staying there until 1964, but actually staying together until the early 1970s.
If you want to hunt around, you can probably find some of that later work spread over six labels, but this new Ace Records release focuses on that early material. In fact, this is the first time the band has had an album released.
As I said, 14 tracks featuring their finest Fraternity recordings, both as a band and as backing singers for Fraternity label-mates Lonnie Mack and Carl Edmondson.
Everything is detailed below track-wise and if you want it, you can pre-order now £17.26. It lands on 28th June 2019.
Find out more about the album at the Amazon website
Track listing:
Side 1
I Idolize You
Rockin' Pneumonia
Goodbye Baby Goodbye
G.I. Joe (Fast version)
On The Wagon
What Kind Of Girl (Do You Think I Am)
Sticks And Stones
Side 2
Money (That's What I Want)
Rockin' Old Man
Where Is The Boy Tonight
All You Gotta Do
G.I. Joe (First version)
Don't Take Away Your Love
Baby Please Don't Go