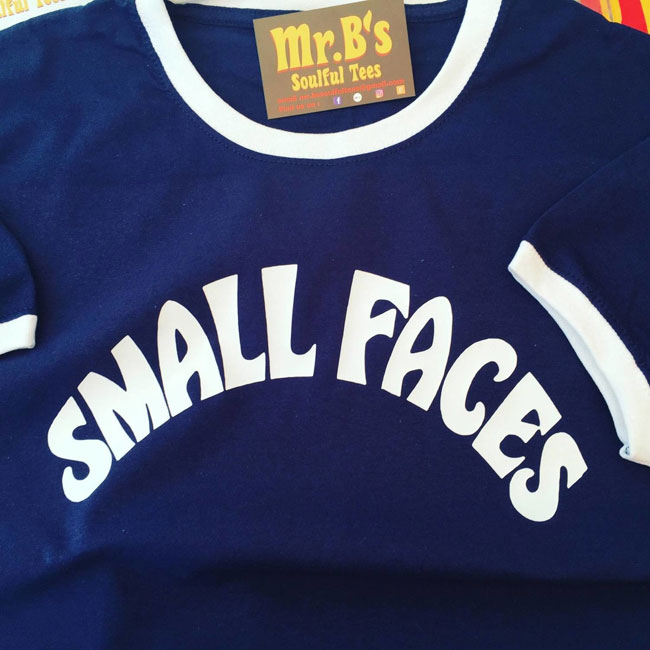 Note that I independently write and research everything in this article. But it may contain affiliate links.
A rundown I will be adding to in the coming weeks, but for now, I'll just go for 14 of the best Mod and 1960s t-shirts.
Yes, t-shirts. Not everyone's thing. Some people prefer to keep it a little more formal. But there's nothing wrong with a t-shirt. Look at the imagery of original 1960s Mods and you'll see plenty of t-shirts, some of which are now iconic designs. It wasn't all polo shirts and smart suits, as you probably know.
And when the weather is warm ('very' as I write this) a t-shirt is always a popular option for many.
The problem is that there aren't many 'specialist' t-shirt labels. There are a few that cover the Mod/1960s territory, but not a huge number as far as I know. Many t-shirt designs that come up are one-off designs via everyone from small makers to large labels like Uniqlo.
I have featured a good number in the past, but many simply come and go. In fact, I had a one-off Modculture charity t-shirt available a while back, which is what got me thinking about t-shirts in the first place. I'll have to do another charity one soon, by the way.
Until then, have a look at some of the makers and sellers below, all offering designs that should keep you cool (in both respects) over the summer. If you know anymore – or if you run an interesting t-shirt label yourself – do get in touch.
Anyway, those t-shirt labels…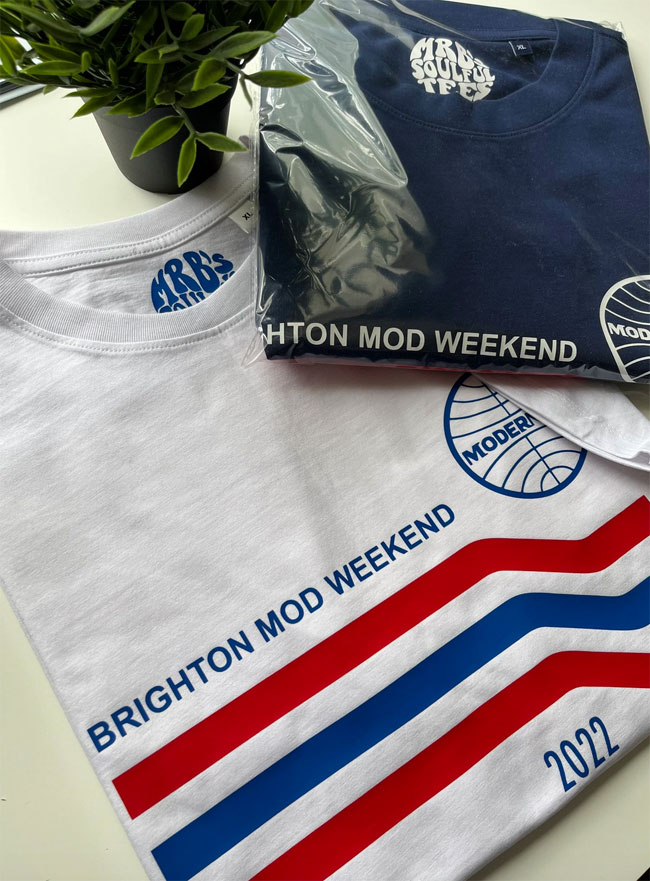 1. Mr B's Soulful Tees
I will start with a label I have featured here in the past – and the person who helped me make the Modculture charity t-shirt a reality.
'Mr B' has been producing a wide range of Mod and 1960s t-shirts (as well as sweatshirts) for some time now and has plenty of satisfied customers. Myself included.
That could be a classic design or logo, a band logo, a label logo and more. Have a look and see if anything catches your eye. And if you haven't looked for a while, have another look as the range changes constantly.  Very well made and printed, as well as being well priced too. Around £16 for a t-shirt and £25 if you want to go down the sweatshirt route.
Find out more at the Mr B's Etsy website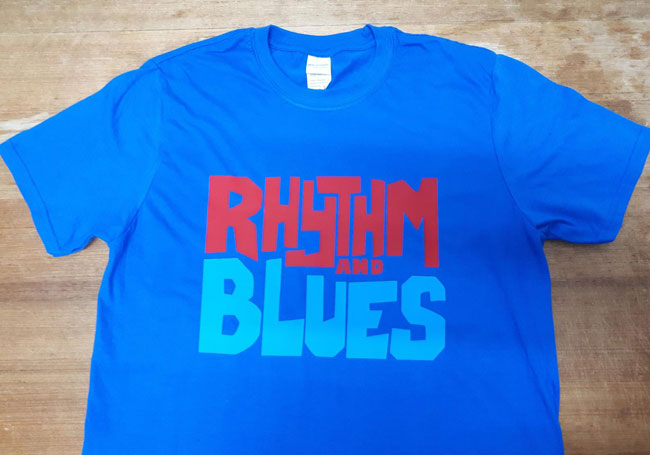 2. Toerag vintage-style t-shirts
A similar concept to Mr B, but the range of t-shirts are very different in terms of design and era.
Whereas Mr B tends to focus on a Mod audience, Toerag offers a wider vintage selection. That obviously includes a number of Mod and '60s designs. But also shifts more into the wider 1960s as well as the 1970s. Some long-sleeve tops and some interesting cushions/dolls too.
Some nice designs though and well worth a good browse. The Rhythm and Blues t-shirt pictured here has always been a popular one and an affordable option too, selling for a similar price to the above, which is around £16.
Find out more at the Toerag Etsy website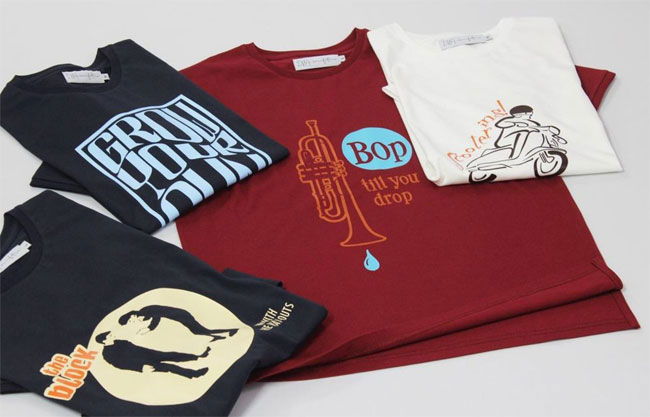 3. DNA Groove
I know what you are thinking. DNA Groove is more about formal Mod wear. Well, it is, but the label has just launched a range of rather appealing t-shirts too.
So if you want to stand out from the crowd, get your hands on one of these exclusive designs before they run out. The image above gives you an idea of what these are about, but to cut a long story short, there are around eight designs currently, all in a variety of colours.
The t-shirt is worth a mention too. A slim (but not tight) fit t-shirt with thin trimming on collar and cuff, a longer sleeve, a shorter body and a 3-inch side split. It's always all about the detail.
Each is individually printed at DNA Groove HQ and selling for €30 each.
Find out more at the DNA Groove website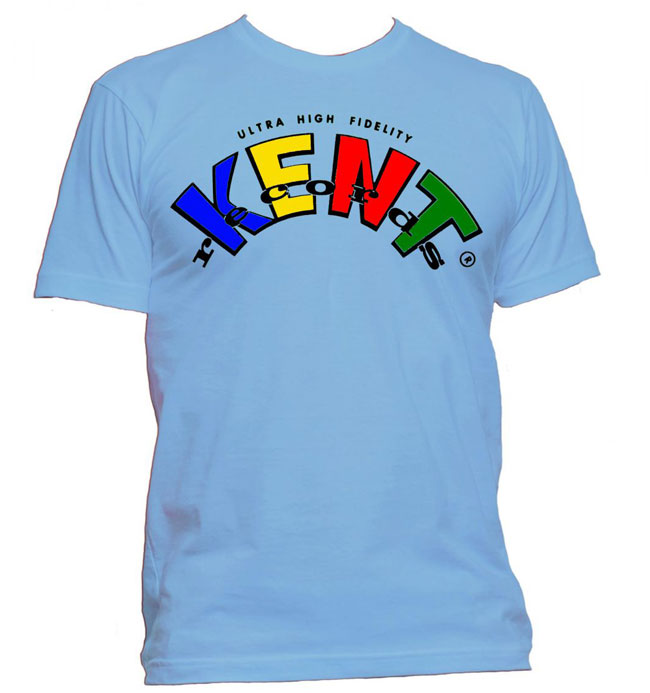 4. Ace Records
Another one that isn't readily associated with t-shirts, but has a good range of tops featuring many designs exclusive to the much-loved record label.
Over 70 designs in total, with a good number based around classic soul labels, as well as some more niche labels and bands/labels from other (vintage) eras. Again, have a browse to see if anything works for you.
I have picked out something colourful in the form of this original 1950s Kent logo t-shirt, available in a couple of different colours and every size you can ever want.
All Ace t-shirts are individually manufactured in Lincolnshire using the ethically sourced Gildan 2000 Ultra Cotton range and sell from around £18.
Find out more at the Ace Records website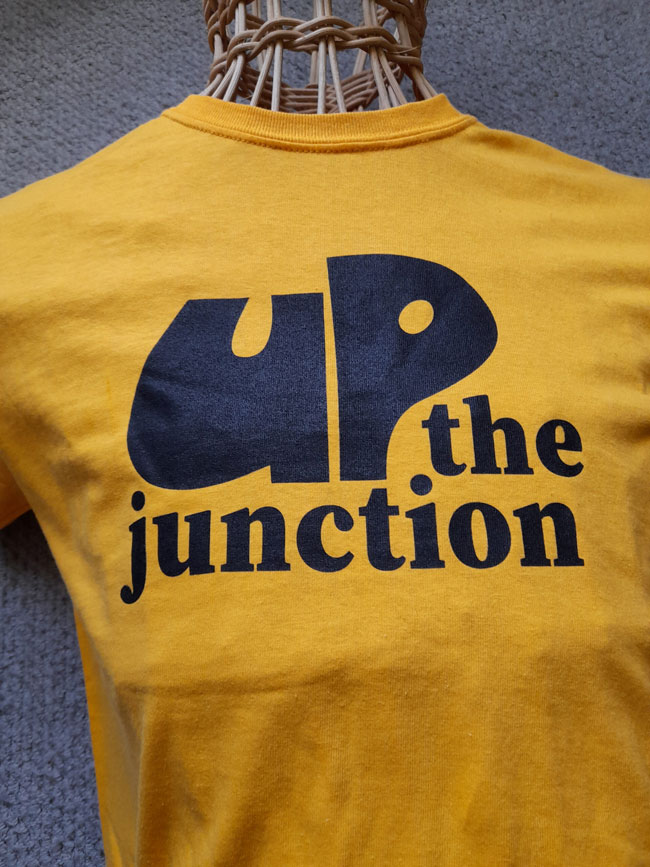 5. Gama Clothing
A longstanding, Mod-friendly label and one that often produces interesting t-shirt designs that appeal to the Mod community.
Designs do sometimes come and go (due to limited runs) but there are a few 'classics' that tend to be the backbone of the range, as well as plenty of new releases. A site to keep an eye on.
The recently-released Up The Junction t-shirt is just one example, made from 200 gsm 100% cotton and in all sizes, selling from £20.
Find out more at the Gama Clothing website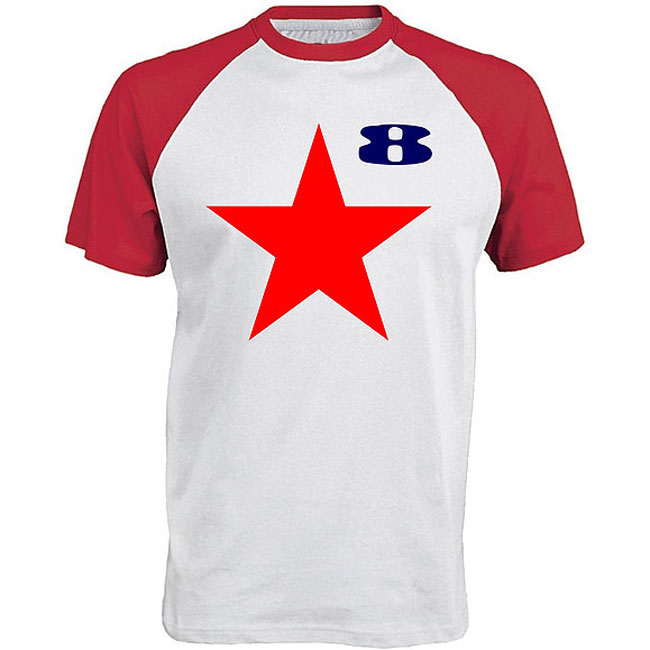 6. Sound Is Colour
Never mentioned Sound Is Colour on the site previously, but they are worth bringing to your attention.
The tagline is 'premium organic and ethnical clothing inspired by music and sub-cultures', which pewter much sums them up. T-shirts, sweatshirts, art and more. Although it's the t-shirts I am focusing on here.
A similar path to other makers in terms of inspiration. although the end product is unique to the label. A mix of Mod and retro illustration, with a strong pop-art feel.
I personally like the Star design pictured above, with its contrasting sleeve and Peter Blake/Paul Weller influence. But do have a look for your own favourite. If you like the one here, the price is £20, which is the going rate for most of the range.
Find out more at the Sound Is Colour website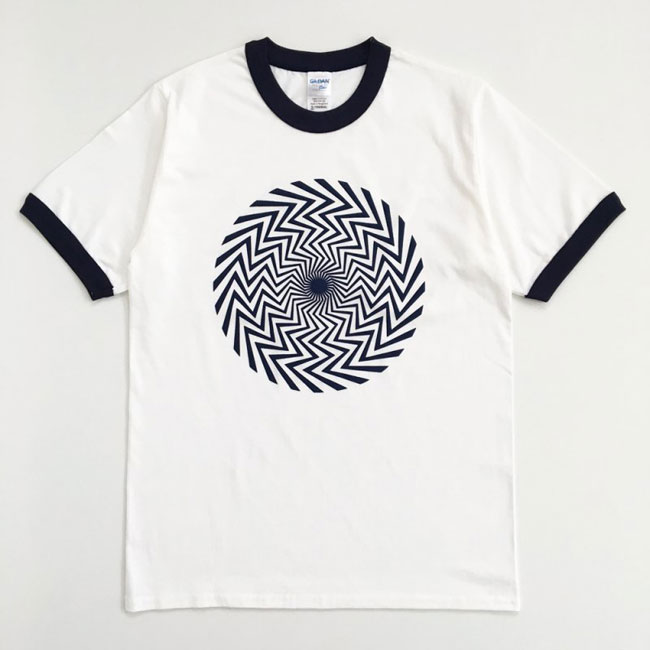 7. Pop Gear
I did a feature on Pop Gear a while back. In short, they recreate some classic Mod/1960s designs.
T-shirts of course, but also sweatshirts and tote bags. The downside is that the label is based in Japan and if you are not, it could get expensive on postage. Some of the designs feature on other sites, so there are alternatives, but some don't and these are very well-made pieces too. So worth the effort if you can make it work for you.
The example above is Keith Moon's memorable op-art t-shirt, but that's just one of many designs, so have a look at the full range if you can. That one sells for around £24 – but that is before postage and taxes.
Find out more at the Pop Gear/Doin' The Mod website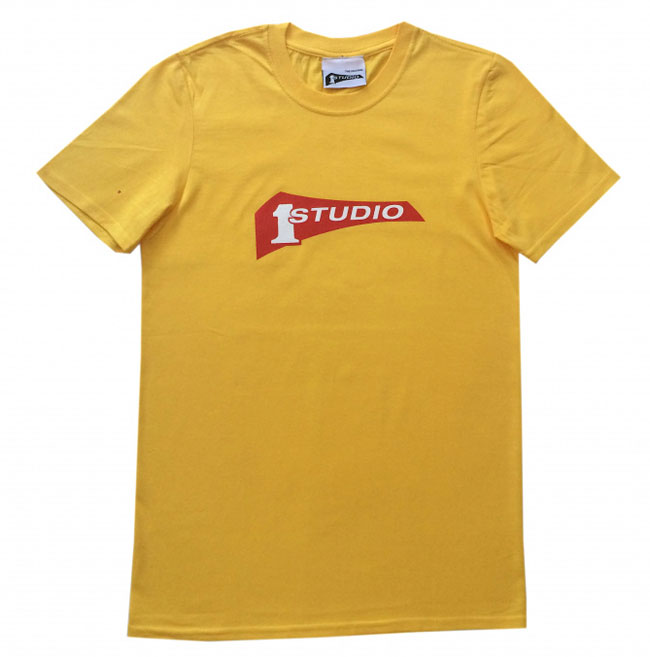 8. Sounds of the Universe
Looking for a Soul Jazz or Studio One t-shirt? Sounds f the Universe is the place for you.
Various designs and colours to choose from, all featuring the classic label logos. Sizes and colours come and go, so you might need to keep checking back if they haven't got what you want. But these are timeless designs and worth the wait if you have to.
Around £20 for one.
Find out more at the Sounds of the Universe website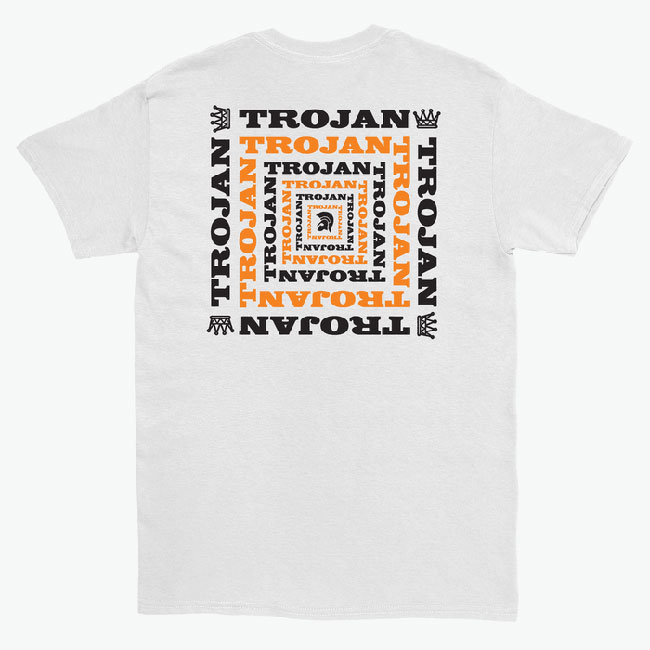 9. Trojan Records
A similar scenario to the above really. Classic t-shirts from an iconic label.
I posted up about Trojan t-shirts years ago on the site and the article is consistently one of the most popular. People love a Trojan t-shirt and if you want one, you might as well get an official one.
They change regularly, but the classic logo shirts are pretty much always in stock in black or white. But I like the one above, which features the logo, but alongside a retro design using the Trojan name too.
Like all the others, that one is £25.
Find out more at the Trojan Records website
10. Blue Note
Blue Note t-shirts seem to be everywhere, I remember a Uniqlo range of Blue Note tops a whole back and if you hunt around, there are numerous sellers on the likes of eBay and Etsy. But there's also the official site too.
Yes, the Blue Note label has a merchandise site, with everything from baby grows to adult tops featuring the Blue Note branding in different colours. Love the mugs too, But in terms of the t-shirts, all the sizes are available, plenty of classic designs and with a price of $25.
Find out more at the Blue Note website
And two more for luck…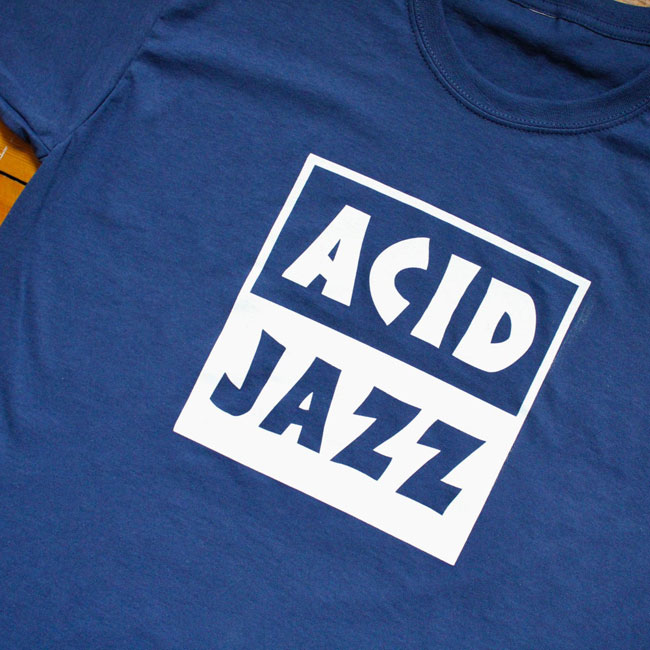 11. Acid Jazz
As I was writing this up I suddenly remembered Acid Jazz, which is always good for a t-shirt.
Like a lot of these labels, designs come and go, but you will always find the classic Acid Jazz logo design on a t-shirt in some colour or other, as well as some variations on the theme.
All the sizes and a price of around £20. Good value for your summer holidays.
Find out more at the Acid Jazz website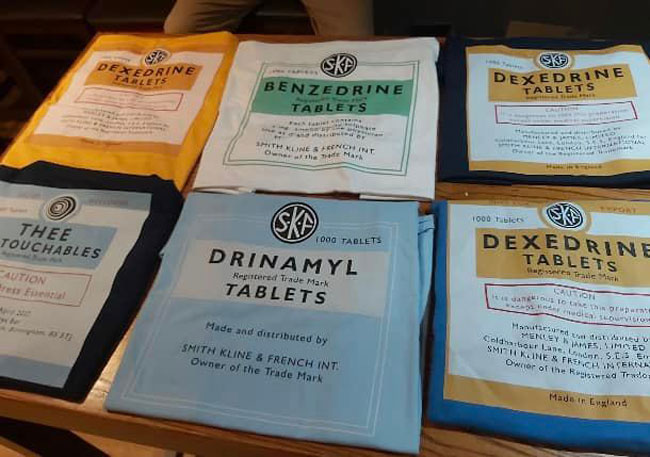 12. Mod Vitamins t-shirts
Things of beauty – but you'll have to dig deep to find them.
The Mod Vitamins t-shirts follow reproduction jars (empty of course) based on the pills Mods lived on during a big night out back in the 1960s. Hence the name. Iconic labels in their own way and long consigned to history and as such, ideal for a 'knowing' t-shirt. or jar. Or mugs if they are still around.
The jars are perfect home decor, and the t-shirts are ideal for Mod on a summer's day or night. But getting one isn't easy. You'll have to find Mod Vitamins on Facebook and message them (just make sure it's the right one as there are a couple with that name on there. Hopefully, the link below will work for you. Prices, sizes, stock etc are available on request.
13. Night Design Mod t-shirts
Thanks to Stuart on Twitter for flagging up this one, which has completely passed me by.
He's a customer who praises their service and mentioned that they did him a bespoke design too, should you want to consider that. But the current designs are worth a look too.
Not just a 'Mod' t-shirt maker, but plenty of designs in that are here and a number you wouldn't expect to find too. Fast Eddie or Direct Hits t-shirts anyone? Yes, plenty of 1980s Mod and Mod revival bands here, which are underrepresented elsewhere.
More too and as I said, a range of other t-shirts outside the Mod spectrum too. Around £25 for one of these.
Find out more at the Night Design website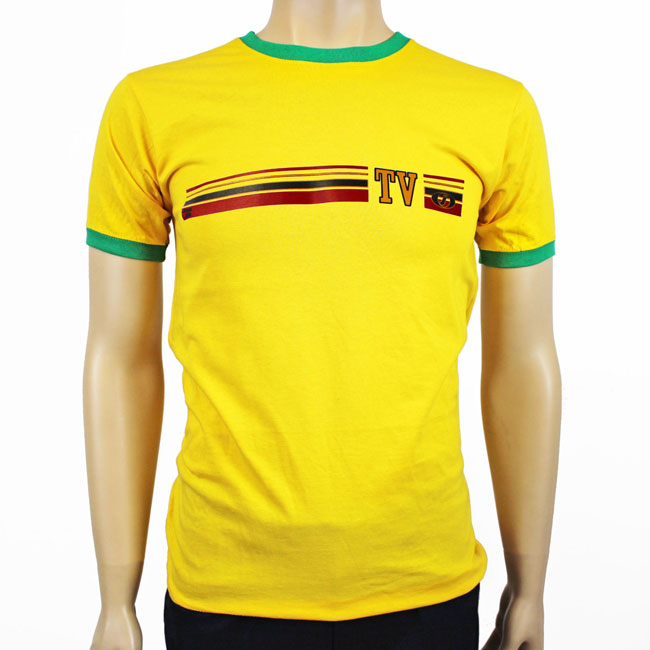 14. Jump The Gun Mod-themed t-shirts
Another I completely forgot about initially was Jump The Gun, which also does its own range of printed t-shirts.
Various examples available, from store-branded shirts through to scooters and targets (if that's your thing). But I like the ringer t-shirts, available with different designs on the front and as many colours as you can imagine.
£20 if these designs work for you.
Find out more at the Jump The Gun website
Love Modculture? If you enjoy what you read or have benefitted from it and want to
help with the ever-increasing costs of the site and newsletter
, you can always
buy me a coffee at Ko-Fi
. Every penny is helpful and appreciated.