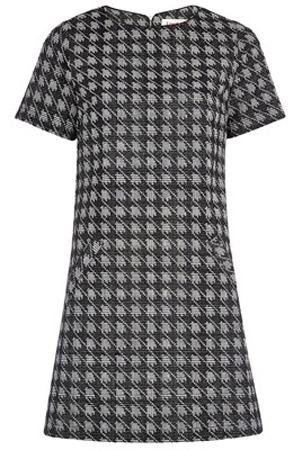 Not a vintage piece, this 1960s-style Louche Shura Rain Dress is on the high street.
But it looks every bit a mid-1960s staple. It's a shift dress of course, one that's made of a nice houndstooth check finish, with detailing of the short sleeves and patch pockets at the front.
If you like the look of it, the dress sells online for £49.
Find out more at the Joy website
Via Retro To Go