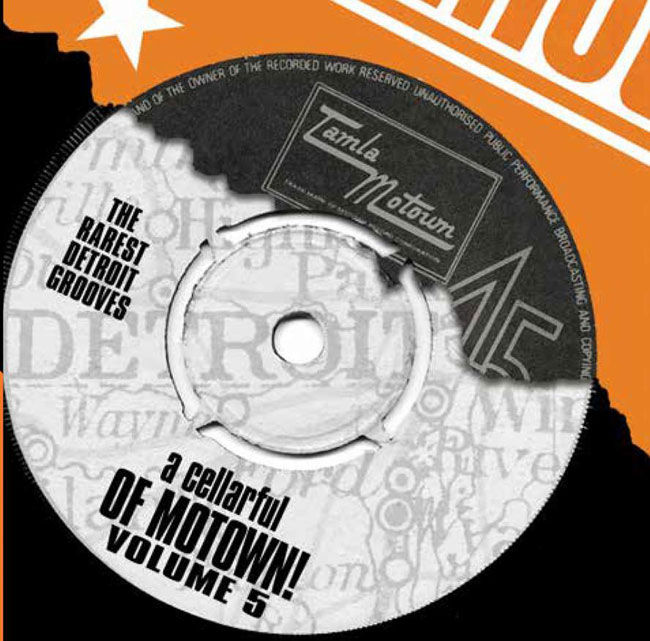 I thought this series had finished, but years on from the last release, the A Cellarful Of Motown Volume 5 CD set has been confirmed.
It's always a great series too, especially if you love the Motown sound. And if you are reading this site and specifically this page, I would guess you are.
Part of the label's 60th-anniversary releases, the set is a mix of first-time releases and new mixes of tracks that have previously been released or compiled by Motown.
In terms of the former, the album includes the first official release of bootlegged Northern tracks such as True Fine Boy, Barbara McNair's A World Without You and Sammy Turner's All I Have Left Are Memories, which are likely to be the tunes to sell this CD set. But alternate mixes of other tracks should appeal to the collector too.
The full list of tracks featured is below and if you want a copy, the date for your diary is 18th September 2020. The album is much cheaper at Rough Trade than at Amazon, so I have added the link to that store, where you7 can pre-order the double CD for £13.99.
Find out more at the Rough Trade website
Tracklisting:
Disc 1
1. Frank Wilson – A Toast To The Lady
2. Martha & The Vandellas – Don't Let Me Lose This Dream
3. The Temptations – Gotta Find A Way To Get You Back
4. The Funk Brothers – True Fine Boy
5. Gladys Knight & The Pips – Nothing But A Fool
6. Eddie Holland – There's No Love Left
7. The Lewis Sisters – Whisper You Love Me Boy
8. Chris Clark – I Don't Want You Anymore
9. Marvin Gaye & Kim Weston – That'll Be The Day
10. Brenda Holloway – Without Love You Lose A Good Feeling
11. Ivy Jo Hunter – Determination
12. Barbara McNair – A World Without You
13. R Dean Taylor – What In The World Is Going On
14. Ann Bogan – Hold Me Oh My Darling
15. Jimmy Ruffin – It Feels Like I'm Falling In Love Again
16. The Isley Brothers – It's All Over
17. Edwin Starr – I Don't Know What You Got
18. The Marvelettes – Sweet Talking Guy
19. The Underdogs – I Want A Love I Can See
20. Anita Knorl – Don't Be Too Long
21. Sammy Turner – All I Have Left Are Memories
Disc 2
1. Brian Holland – Only You
2. Ann Bogan – There Are Things
3. The Temptations – Then
4. The Funk Brothers – The Truth Does Hurt
5. Barbara McNair – All I Want Is A Bit Of Love
6. Johnny Bristol – A Miracle Happened
7. Patrice Holloway – In Your Heart
8. Tommy Good – I Found My Love In You
9. Oma Page – When Someone's Good To You
10. Terry Johnson – Tomorrow's Child
11. Marvin Gaye & Kim Weston – Just Too Much To Hope For
12. The Dalton Boys – I Had A Woman
13. Little Lisa – It
14. Hearts Of Stone – Come Round Here (I'm The One You Need)
15. Martha & The Vandellas – I Love The Way He Loves Me
16. Billy Eckstine – Walk Down That Road
17. Brenda Holloway – You Got A Little Of Everything
18. Sammy Turner – Until You Love Someone
19. Blinky – You'll Never Cherish A Love So True
20. The Spinners – While The City Sleeps
21. Connie Haines – I Wish I Liked You (As Much As I Love You)
22. Chuck Jackson – Windmills Of Your Mind