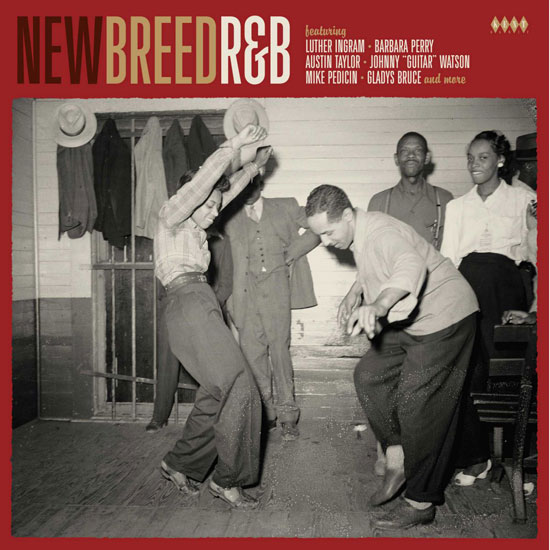 The series started 17 years ago and is forever associated with Manchester's much-missed Hideaway Club. But New Breed R&B has never had a vinyl outing. Until now that is, with this new release from Kent.
The vinyl isn't a reissue of any of the CD outings, this is a standalone album that pulls out the best of the series, as well as adding in a couple of tracks that have yet to make it into the New Breed CD series.
So floor fillers like Mike Pedicin's 'Burnt Toast And Black Coffee', Luther Ingram's 'Oh Baby Don't You Weep', Gladys Bruce's 'I've Got a Feeling For You Baby' and the Charmaines' 'I Idolize You' are all here, plus those tracks yet to hit a New Breed album, such as Prince Conley's 'Hard Times (Every Dog's Got His Day)', Sterling Magee's 'You're Supreme' and Johnny Gosey's 'Double Locks', all of which are compiled to vinyl for the first time.
14 tracks in total, all lovingly compiled as only Ace/Kent do. You can pre-order it now ahead of its 29th June 2018 release date, priced at £16.94. Track listing below.
Find out more about the LP at the Amazon website
Track listing:
1. Oh Baby Don't You Weep – Luther Ingram
2. Why Oh Why – Austin Taylor
3. I Say, I Love You – Johnny 'Guitar' Watson
4. Long Gone Baby – B.B. King
5. Burnt Toast and Black Coffee – Mike Pedicin
6. Hard Times (Every Dog's Got His Day) – Prince Conley
7. Double Locks – Johnny Gosey
8. I Idolize You – The Charmaines
9. I've Got a Feeling for You Baby – Gladys Bruce
10. A Man Is a Mean Thing – Barbara Perry
11. Where Did You Stay Last Night – The Phillips Sisters
12. Well, I Done Got Over It – Bobby Mitchell
13. You're Supreme – Sterling Magee
14. I'm the Man – Albert Washington & The Kings