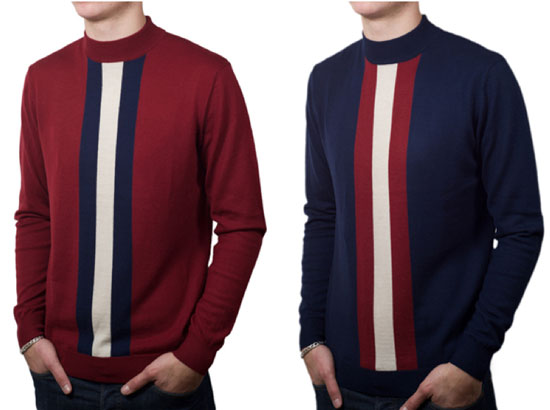 If you fancy something from the Art Gallery range, but never found the riht colour, you might like to look again. That's because the Art Gallery Limited Edition Colours knitwear has hit the shelves.
As you might have guessed, there are variations of colours available for of the company's more popular designs – this being the ones shown here, specifically the Chris (burgundy and navy), Desmond (black and burgundy) and the Kenny (chocolate and light blue).
All are made of a soft Merino wool and all retail for £79.
Find out more at Art Gallery website