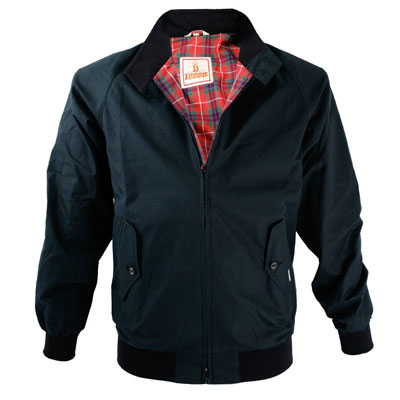 If you check the official site, it's just a sale or clearout of old stock right now. If you want new Harringtons, you have to look elsewhere. Stuart's is one place that has the latest stock in, including the Baracuta slim-fit G9 Harrington jackets in autumn colours.
Not sure if they are an official autumn range, but these are the latest colours for the slim-fit version of the G9. Those colours are all pictured here and are officially described as tan, dark navy, mahogany and claret. All are the same jacket though, with zip closure, two front slant flap pockets, Dupont Teflon fabric protector and two Collar buttons.
The price is £139. Also, note that Baracuta also has a thicker G9 Brisbane Moss heavy cotton Harrington jacket available and if you want something even slimmer in the Harrington line, have a look at the DNA Groove Harrington, a lovely jacket and a bit cheaper than Baracuta too.
Find out more at the Stuart's of London website