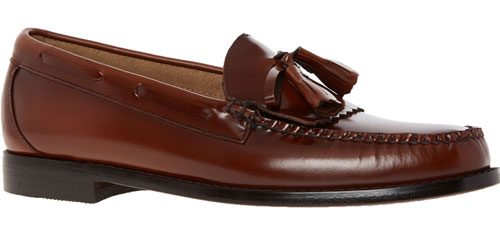 Did you know TK Maxx is online too? Well it is and right now it seems to have stock of some GH Bass loafers.
There is a sale section at the GH Bass site, but priced there aren't anywhere near as low as at TK Maxx right now. You can pick up a pair of Bass loafers for just £49.99 (compared to £90 in the Bass sale and around £140 full price).
Styles, sizes and quantities will inevitably be limited, so get in quick. If they don't have your size, you can always try out your local TK Maxx store on the off-chance.