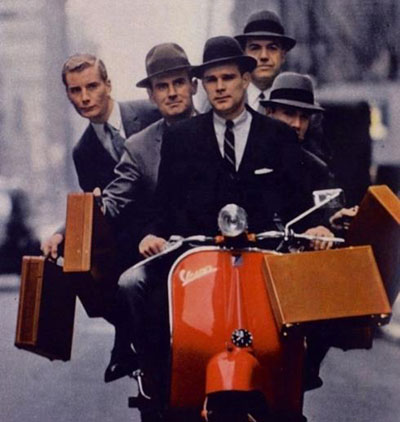 Note that I independently write and research everything in this article. But it may contain affiliate links.
Ex-Saturday Boy at John Simons' Ivy Shop, Ivy League menswear consultant and proprietor of Smoking Cat Vintage menswear, Jimmy Frost Mellor is a man to talk Ivy with.
Claudio: Does Ivy rhyme more with modernist or skinhead?  
Jimmy: A very good question because there was a real rediscovery of Ivy League style by those who were to influence the style that was to morph into 'Skinhead' in England starting around 1967…
In reality it was a Modernist look that had been there right from the start. Absolute Beginners 'documents' this as early as 1959 and jazz heads like Ronnie Scott and Johnny Dankworth were wearing the look from around 1957 in Soho. Clapton wore it in '64.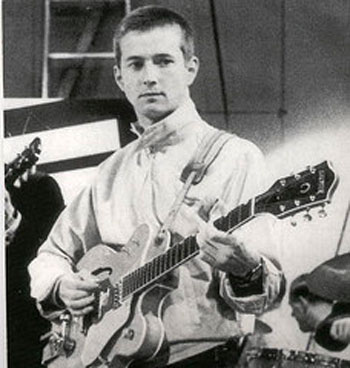 Maybe the later rediscovery of Ivy was a reaction to the excesses of mod turning into the baroque 'Swinging London' look? It was a very anti-Carnaby Street stance, although Ivy influenced items were also to be had there in a very cheap and cheerful way.
I think the whole Ivy thing in the mid to late '60s was a move back to quality and seriousness in some way. And also, to use that heavily-loaded word, exclusivity. Rare imported American clothes would set you apart just like knowledge of rare imported American music would.
Claudio: Jumpers: solid Shetlands or Argyle?
Jimmy: I've got room for both, Fair Isles too, but I find that solid coloured knitwear is far more adaptable. The fancier the garment is the more limitations it imposes on you in terms of its wearability.
I love the basic Shetland crew neck – it dresses up or down equally well and is one of those wonderful, less obvious options. Cashmere, Merino, lambswool and all the rest are also great, but the choice to go with the rougher texture of Shetland makes more of a statement in my opinion. It's different.
Claudio: Top fabric choice for a jacket (seersucker, tweed, cord, flannel …)?
Jimmy: I'm going to go with needlecord. It covers all bases and all seasons and again has that knack of being able to be dressed up or down. Wear it rumpled with jeans or press it and add some slim cut flat fronted worsted trousers for the evening.
Tweed can be equally adaptable, but sends out different signals to different people. Cord doesn't come with quite so much cultural baggage, or rather its cultural baggage is more diverse so it doesn't define you quite as much.
Claudio: Penny loafer or Oxford lace up?
Jimmy: Both good. I choose the Penny loafer – But, for me, only in the American style. Think of the styling of a pair of Bass Weejuns when compared to smoother English or European styled loafers. The American style stands out, but subtly.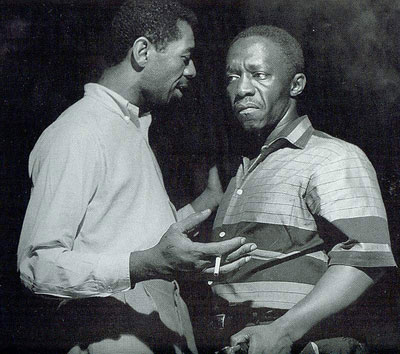 Claudio: West Coast cool jazz or Blue Note?
Jimmy: Gerry Mulligan's west coast or Jimmy Smith's Blue Note? Heads or tails? I love both. Maybe I'm more of an East Coast hard bop fan. Hard bop drumming goes deep with me. The controlled energy and even the violence (sometimes) of it appeals. There's a nice toughness in there which I admire. Maybe because I heard punk first in '76 before I got into jazz in '78?
Claudio: I know you are a clothing collector, which do you reckon is your prize piece?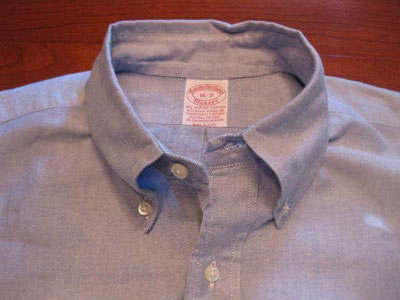 Jimmy: A 1955 Brooks Brothers button-down. The purest form of the style I own. Six button front, fantastic unlined collar, cuffs and placket. Really soft construction.
Claudio: If you were to dress a mannequin for a style museum, what would he be wearing?
Jimmy: I have the very outfit!  A J. Press charcoal blue sack suit with all the Ivy details from their San Francisco shop era, the Blue Brooks shirt mentioned above, a dark slim knit tie and plain penny loafers. Less is more.
It might sound dull but it's all the little Ivy details which make the outfit – the hook vent on the jacket, the lapel line rolling from a three button stance to a two button closure, the softness of the natural shoulder line, the single line of stitching on the shirt collar…
Claudio: Won't be caught wearing ……?  
Jimmy: Anything that strays too far from the Ivy League cannon. There's a look I like and I've stuck with it for 34 years. Even just general Americana I don't tend to stray too much into. I like to keep it Ivy. A relaxed kind of smartness which is neither too dressed up or dressed down. It's a great middle ground.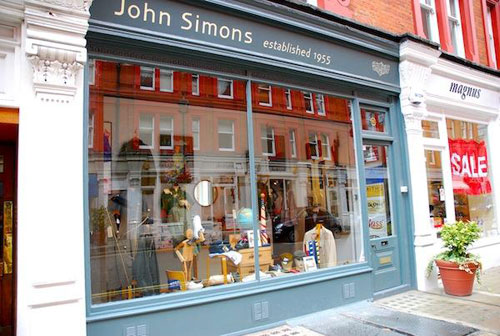 Claudio: I personally feel that most of the 'milestone' US Ivy brands today have relatively little to offer other than a limited interesting pieces of the usual standards; they seem to be more suitable for older, CEO, golf enthusiasts rather than a gum chewing, club jiving  cat of modernist tendencies (what the US is missing is their very own John Simons!). Which would you say are labels I should double check; which US labels do you think are the most interesting from a modernist point of view (if any)?
Jimmy: Sadly the US is currently dead from an Ivy point of view apart from the thriving vintage scene over there. Some things come close, but not close enough when you can get better and cheaper elsewhere. I hope that will change. From a global point of view I still rate John Simons in London and Van in Japan. The style is still alive with them – And if they can do then so could the US, if they had the market for the clothes over there beyond just being in their most stodgy manifestations.
Claudio: I would but I couldn't: which clothing items you really dig but never purchased or just do not suit you well?
Jimmy: White shirts. I love them, but I'm just too sallow to pull them off now. Too many good times, only one liver !
Claudio: Is Ivy here to stay or will it fade away after the hype is over. Correct me if I am wrong but (except maybe for Ralph L which has always been offering classic Americana), heritage was a term unheard of five years ago:  will the Ivy side of heritage stick around longer than we think?
I hope 'heritage' dies and the sooner the better, I want to see Ivy viewed as relevant, living, timeless and classic.
It should be up there with Savile Row and the different Italian tailoring schools as a great, classic, international tailoring style just as it should be.
Sadly fashion has always got in its way and silly trends like 'preppy' have cheapened the perception of the style. 'Heritage' currently presents the style as something quirky and retro – everything I believe that the style shouldn't be.
Thanks to both Claudio (of DNA Groove) and Jimmy for their time.
If you want to know more about ivy league styling, a good starting point is  The Ivy Look by Graham Marsh and JP Gall, a pocket guide to the look that is published by Frances Lincoln. See our review here or grab a copy from Amazon for around £10.
Save
Love Modculture? If you enjoy what you read or have benefitted from it and want to
help with the ever-increasing costs of the site and newsletter
, you can always
buy me a coffee at Ko-Fi
. Every penny is helpful and appreciated.