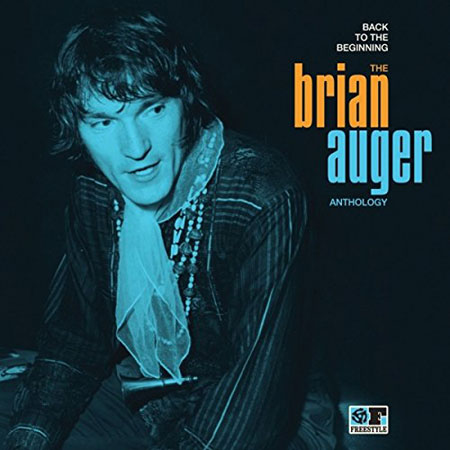 Weirdly this is down as being out since April on Amazon, but the official details have Back To The Beginning – The Brian Auger Anthology (Freestyle) on the shelves from 4th September 2015.
It's a CD and vinyl release, celebrating the work of keyboard player extraordinaire Brian Auger, a man behind a good number of mod floor fillers in his time. Off course, this is a 5-=year anthology so it isn't just mod-friendly grooves with Julie Driscoll here. Later grooves drift more into the realm of acid jazz and jazz fusion, while earlier tracks are more jazz-based.
24 tracks in total, available in either on a CD or as a double album. If you want to get a flavour, there's an official sampler below with snippets of the music on the album. Try before you buy if you like.
As for price, the CD is down as retailing for £12.42, with the double vinyl at £19.59.
CD version at Amazon
Vinyl version at Amazon