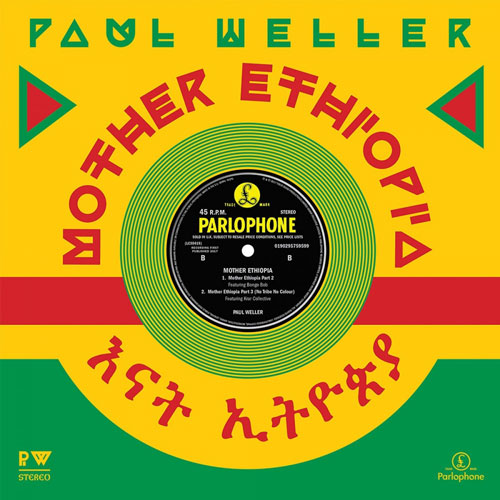 Paul Weller has just dropped (as the kids say) Mother Ethiopia, which is landing as a limited edition piece of vinyl next month.
Or you can go digital and listen / buy now.
Anyway, this is a three-part release, headed up by the main groove, which is produced in collaboration with The Stone Foundation (who Weller himself worked with earlier this year).
As a bonus, you also gettwo more parts of Mother Ethopia, one with Bongo Bob and the other featuring London-based Ethiopian 3-piece Krar Collective with the lead vocals (in Amharic) by Krar's Genet Assefa. Yes, definitely a change of tact and not a million miles away from the stuff he was occasionally dabbling in during 1990s.
Links for getting it digitally are here:
Listen to Mother Ethiopia here:
Apple Music
Itunes
Spotify
Alternatively, get the limited edition 12-inch vinyl on Friday 29th September, which is available to pre-order now.
Oh yes, YouTube of it below…