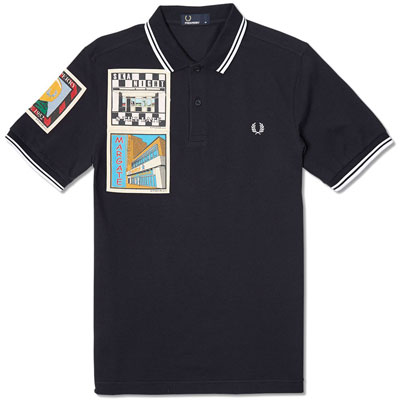 Never completely convinced by a lot of these Fred Perry collaborations, but I suspect the Fred Perry x Paddy Smith Margate polo shirts will find a market.
Probably more on the scooterist end of the scene, as the main selling point here are new bespoke Paddy Smith patches printed onto classic Fred Perry M12 polo shirts in the two colours you see here.
The patches are on the chest and sleeve, with the polo shirt being untouched apart from that addition. Available now, they sell for £65 each.
Find out more at the End Clothing website