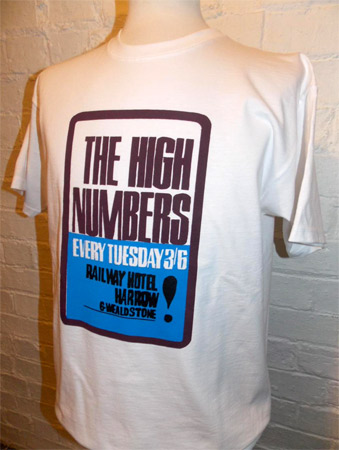 Fans of The Who might well want one of these Gama Clothing x Delicious Junction High Numbers t-shirt for there summer months.
The shirt is the first in a new range, this one based on a classic hand drawn poster for The High Numbers, recreated in a three colour print for use on this shirt.
It is a white, straight cut t-shirt, but if you want slim fit, you probably need to size down.
You can get one directly from Gama Clothing for £25.50.
Find out more at the Gama Clothing website