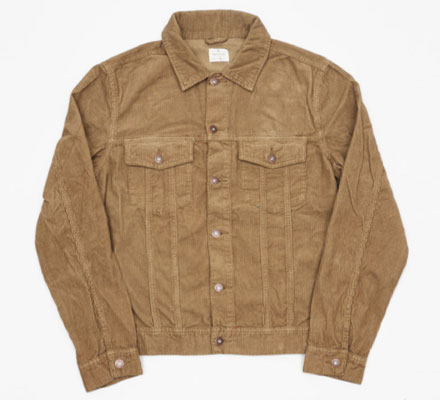 Not an easy job to find a new Levi's cord jacket these days (although there are always a few old ones on eBay). But if you want new, might be worth checking out these Hartford cord jackets.
Not Levi's, but they have the look and three colour options of the brown, red and blue. Each has the button cuff and front, each also has the two flap pockets.
The retailer doesn't offer much more in the way of detail, expect for one important thing – the price of £100.
Find out more at the Present website
Via His Knibs