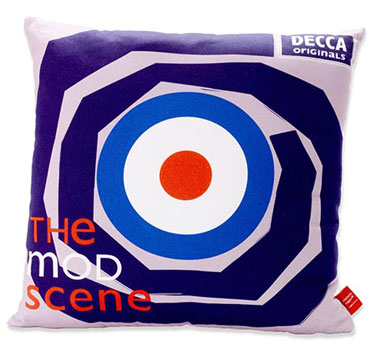 We have mentioned them before, but right now, the Michelle Mason Mod Scene cushions are discounted at Fab.
Limited numbers though, so if you want one, get in quick. As you might already know, these are cushions based on the cover of the (must have) Decca Mod Scene compilation album, digitally printed onto hardwearing cotton and with an inner pad. Usually, they are £55, but right now, they are down to £45. Not a huge cut, but if you fancied one, worth getting now.
Also in the sale is the rest of the Decca range, should you fancy some more Decca-themed homeward. The sale is on now, if you are interested, as well as over the next few days.
Note you have to sign up to browse the site, but it is free and only takes a few seconds.